MSI reigns in our Top 3 of most powerful laptops for this month
October arrived 10 days ago and we find this time appropriate for a new article on the currently most impressive gaming laptops. You can check our "Top 100 Most Powerful Gaming Laptops" chart in which we have classified the best gaming deals on the market. However, you must bear in mind that the cost is not considered, so if you are on a tighter budget, you could take a look at our Top 100 Best Gaming Laptop Deals (Price/Performance) ranking list.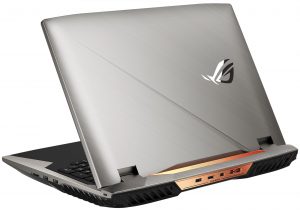 As usual, we begin from the back of our top three. The bronze goes to the ASUS ROG Chimera G703. This is a gorgeous gaming beast that features an Intel Core i9-8950HK processor that occupies the 3rd place in our Top Laptop CPU ranking. Graphics-wise, the ROG Chimera G703 will make you happy with the more than capable NVIDIA GeForce GTX 1080 (8GB GDDR5X). You would not be surprised to find that the bad boy has 64GB of DDR4 RAM! Talking about a future-proof gaming notebook… That's not all, of course, as the storage config is quite commendable as well – 2000GB SSD + 2000GB HDD.
All this is really nice but the notebook has one other very important feature – a big (17.3″) and fast (144Hz) Full HD TN display that supports the G-Sync technology. Of course, there is a keyboard backlighting to help your gaming at night. To make matters even more appealing, this ROG representative supports Xbox Wireless.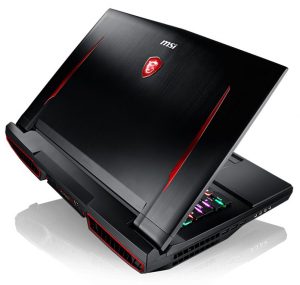 Moving on to our silver medalist, we find the MSI GT75 Titan 8RX. This Titan employs the same combination of processor and GPU as the ASUS ROG Chimera G703 – an Intel Core i9-8950HK processor plus  NVIDIA GeForce GTX 1080 (8GB GDDR5X) GPU. Another similarity is the amount of memory – 64GB of DDR4 RAM. The first major difference is in terms of the storage combo as this model has a 4000GB SSD + 1000GB HDD.
Another notable dissimilarity is as regards the display – the MSI GT75 Titan 8RX offers a 17.3", 4K UHD (3840 x 2160), IPS screen + G-Sync support. This means that you get greater detail thanks to the 4K res and better viewing angles as well as contrasty colors thanks to the IPS panel. However, you do not have the 144Hz refresh rate so make sure you prioritize correctly before buying.
The laptop in question has a USB-C port with Thunderbolt 3 and a backlit keyboard as well. To be more precise, the keyboard here is mechanical. Last but not of least importance, you can find a deal that comes with many gifts – a mouse, controller, headset, and more.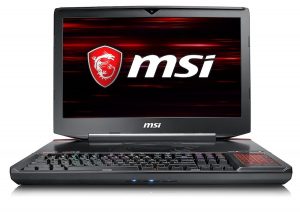 And finally – the gold medal goes to another MSI machine – the MSI GT83 Titan 8R. This time the choice of CPU is different – we are looking at an Intel Core i7-8850H which is 6th in our Top Laptop CPU ranking. On the other hand, the graphics side of things is really appealing – 2x NVIDIA GeForce GTX 1080 (8GB GDDR5X, SLI) chips. This GPU setup takes the 1st place in our GPU chart! The memory is exactly the same as with the other two notebooks above – 64GB.
Storage-wise, the situation is commendable again with a 4000GB SSD + 1000GB HDD. Additionally, the screen here is even bigger – the GT83 Titan 8R will draw you in the game with its 18.4", Full HD (1920 x 1080), IPS panel. Another good news is that, as it is with the silver medalist, you can find deals with a number of gifts.
You could also browse through the best gaming laptop deals over HERE.