MSI GT83VR with Core i7-7920HQ and two GTX 1080s popped out in Europe for 4700 EUR ($4900)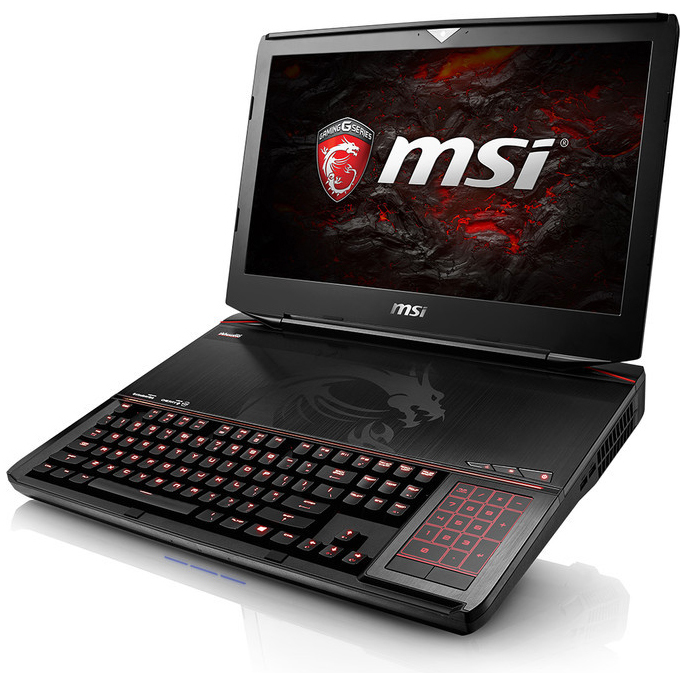 The HQ Kaby Lake processors aren't official yet but thanks to our reader we stumbled upon an absolute beast with one of the top CPU models that are going to hit the market in the next days. This is the Intel Core i7-7920HQ (Kaby Lake), the successor of Core i7-6920HQ (Skylake) – it has the same number of cores and threads, as well as 8MB Smart cache but it's clocked 200 MHz higher. The base frequency is 3.1 GHz while the Turbo Boost pushes the 7920HQ to 4.0 GHz.
As you can guess, processing power isn't the only beasty feature of MSI GT83VR 6RF. The notebook is equipped with two GeForce GTX 1080s (8GB GDDR5X) in SLI mode, 18.4-inch screen, 32GB DDR4 RAM and 256GB PCIe SSD + 1TB HDD.
Two months ago we tested the GT83VR with 2x GTX 1070 GPUs so basically you can find anything you might need to know in our in-depth review.
If you have deep pockets and you want nothing but the best, here are the prices of the available GT83VR configurations:
http://amzn.to/2iZLMgy