MSI GT75 Titan 8Rx / 8Sx has now been updated with the latest NVIDIA GPUs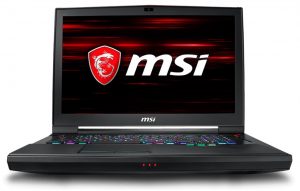 After a whole week of Predators, Aliens, Tritons, and other stealthy beasts, it is time to finally face a Titan for a change. This time it's not a brand new device but more of an update which is mainly manifested in the graphics department.
You can check its in-depth specs and more information here: https://laptopmedia.com/series/msi-gt75-titan-8rx/
And so, this bad boy has a lot to offer from a hardware perspective. There are three CPU options – an Intel Core i9-8950HK, Intel Core i7-8850H, and Intel Core i7-8750H. All three chips are among the top 5 in our Top Laptop CPU Ranking. The variety is even greater in the GPU sphere – NVIDIA GeForce GTX 1080 (8GB GDDR5X), NVIDIA GeForce GTX 1070 (8GB GDDR5), 2x NVIDIA GeForce GTX 1070 (8GB GDDR5, SLI), NVIDIA GeForce RTX 2080 (Laptop), and NVIDIA GeForce RTX 2070 (Laptop). The last two are actually the main updates in this machine.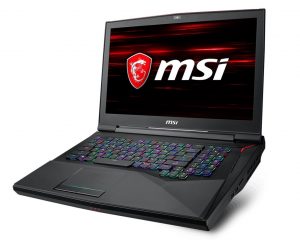 Also, you get up to 6000GB SSD + up to 2000GB HDD for storage, and up to 64GB of RAM. You simply can't go wrong with a config like that or miss anything. The variety doesn't end here though. In terms of image quality, you are presented with three 17-inch options – a 4K UHD (3840 x 2160), IPS panel, a Full HD (1920 x 1080), 120 Hz, TN one, and a Full HD (1920 x 1080), 144 Hz, IPS option.
One of the perks of being a big 17-incher is having the space that allows you to use a Mechanical Backlight Keyboard (Full-Color) and many connectors. This Titan incorporates a single USB Type-C 3.1 (Thunderbolt 3, DisplayPort, HDMI), four USB Type-A 3.1 ports, an HDMI connector, and more.
When it comes to competitive models, we can mention MSI's own GS75 Stealth as well as the Alienware m17.
You can check all available configurations and detailed specs in our Laptops Specs system: