MSI GE63 Raider RGB 8Rx / 8Sx – update noteworthy for gamers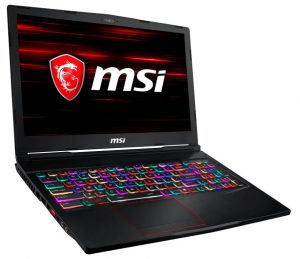 And so, we are back to the gaming world of MSI with another updated series – MSI GE63 Raider RGB 8Rx / 8Sx.
You can check its in-depth specs and more information here: https://laptopmedia.com/series/msi-ge63-raider-rgb-8rx/
Currently, you can buy this notebook with the powerful Intel Core i7-8750H processor (probably the most popular in this range) which is 4th in our Top Laptop CPU Ranking. As for the graphics part, it is there that we find the new NVIDIA GeForce RTX 2080 (Laptop), NVIDIA GeForce RTX 2070 (Laptop), and NVIDIA GeForce RTX 2060 (Laptop). Apart from this update, you can also use the good old NVIDIA GeForce GTX 1070 (8GB GDDR5) and NVIDIA GeForce GTX 1060 (6GB GDDR5).
MSI GE63 Raider RGB 8Rx / 8Sx features up to 32GB of RAM and up to 2000GB SSD + up to 2000GB HDD. That's a pretty generous combo that is bound to appeal to most users.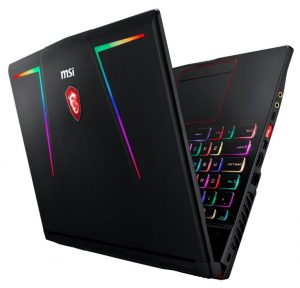 As for the display, you can select between three 15.6-inch options – 4K UHD (3840 x 2160), IPS, Full HD (1920 x 1080), 120 Hz, TN, and Full HD (1920 x 1080), 144 Hz, IPS.
The connectivity options are as expected – 1x USB Type-C, 3x USB Type-A, HDMI, Displayport mini, LAN, SD card reader, and more.
Competition-wise, the MSI GE63 Raider RGB 8Rx / 8Sx is similar to MSI GT75 Titan 8Rx / 8Sx and Triton 500.
You can check all available configurations and detailed specs in our Laptops Specs system: