Microsoft rolls out their Windows October Update… in November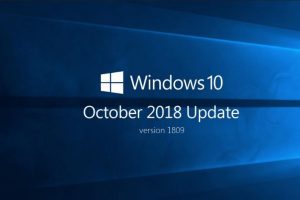 After pulling their initial release over a month ago, Microsoft has announced that Windows devices will now be getting automatic updates to the latest version of the OS.
The reason for the initial pulling was, as Michael Fortin, the VP of Microsoft put it, "a small but serious issue", meaning data loss.
"On November 13, 2018, we will begin the re-release of the Windows 10 October Update (version 1809), Windows Server 2019 and Windows Server, version 1809", is what it says on Microsoft's Update page. "We encourage you to wait until the update feature is offered to your device automatically.".
While the new update has been released, it's not expected to reach all the Windows devices at the same time. Director of Project Management John Cable says that they will offer the update depending on whether your device is deemed ready. The update will apparently be delayed if the system detects that updating may cause issues such as application incompatibility.
The Windows Update was first pulled for multiple reasons. Many users reported that their files were being deleted, files were also being overwritten without asking for confirmation when moving archives to uncompressed folders.
What is surprising about this update is that it was actually rolled out without any pre-testing. Unlike other updates, Microsoft didn't test this one in the Windows Insider Program. This is a big red flag in some people's eyes, as it could mean that Microsoft is rushing to get out a product that may be untested and cause completely different issues.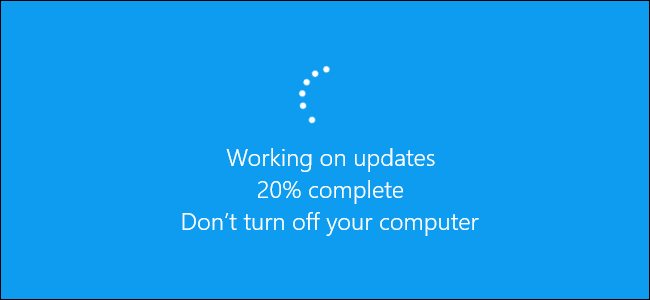 Here is a full changelog of the fixes in 1809:
-Addresses an issue that incorrectly implies that user policies have not been applied after configuring a user rights Group Policy setting. Reporting tools, such as RSOP.MSC or Gpresult.exe /h, do not show the user rights policies or display a red "X" instead. Addresses an issue that degrades Internet Explorer performance when you use roaming profiles or you don't use the Microsoft Compatibility List.
-Addresses additional issues with updated time zone information.
-Addresses an issue that causes a black screen to appear after turning on the display on some servers.
-Addresses an issue that causes a long delay in taking a photo using the Camera app in certain lighting conditions.
-Addresses a performance issue with vSwitch on network interface cards (NIC) that do not support Large Send Offload (LSO) and Checksum Offload (CSO).
-Addresses an issue that may cause applications to lose IPv4 connectivity when IPv6 is unbound.
-Addresses an issue that may break connectivity on guest VMs on the server when applications inject the low-resource flag on packets.
So what do we think? Is it worth risking your stability by getting a potentially rushed update?
The answer is simple – it depends. If you still have the old 1809 version, it will obviously be a good idea to update. But if you're comfortable running a slightly older, stable version of Windows and aren't in a rush, let the others test the new October update first. It just might be worth it.
You can check out some Windows-based laptops here: Buy from Amazon.com (#CommissionsEarned).