LG's alternative to the Moto G3 comes to Europe – LG Zero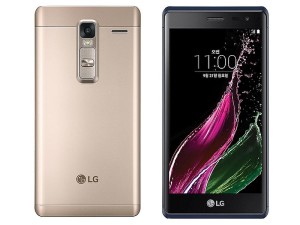 Moto G3 is a huge success, as all of the Moto G smartphones thus far, but LG wants to dethrone Motorola from the mid-class range, apparently. LG has already unveiled its LG Class smartphone in the USA, but now the device has moved to Europe as well.
However, the LG Zero differs from the original LG Class by the amount of RAM it carries. The LG Zero has 1.5GB RAM, while the LG Class sports 2GB of RAM. Still, the LG Zero seems like a good bargain because it offers just about the same specs as the Moto G3, if not better, and the price is almost identical. While the Moto G3 costs around $320, the LG Zero pops out in a Czech store for €229 having a 5-inch IPS panel with 720 x 1280 resolution, 1.5GB RAM, Snapdragon 410 CPU clocked at 1.2GHz, Adreno 306 GPU, 13MP main shooter paired with 8MP front-facing camera, 16GB of internal storage with microSD card slot supporting up to 128GB, and Android 5.1 Lollipop running the show. While some of the specs are even better than the ones that Moto G3 offers, the battery is significantly smaller – 2050 mAh vs 2470 mAh for the LG Zero and Moto G3, respectively.
Source: browswave.com