LG presented the largest curved ultra-wide monitor in the world and it boasts a lot of features

The summer is nearly over and the time for IFA 2016 in Berlin has come. With it come new products that will infest with news the next couple of days. We begin with an intriguing announcement from a renowned Korean company. LG presented two new curved ultra-wide monitors (actually they announced three monitors but two of them are of the described type), one of them being the world's largest such monitor for now. The name of the latter is LG 38UC99, and as you may guess, its size is 38 inches and the aspect ratio of all three models is 21:9. Additionally, the IPS panel of LG 38UC99 is UltraWide QHD+ (3840 x 1600 p) and it covers 99% of the sRGB color gamut, which makes it great for color editing and immersive gaming experience.
This device is also reported to have a Type-C USB port, which allows data transfer and charging of another device such as your smartphone or even laptop, and two integrated Bluetooth speakers.  We can share with you that the world's largest curved ultra-wide monitor will be launched in the middle of September and all these features will come at a price – $ 1,499.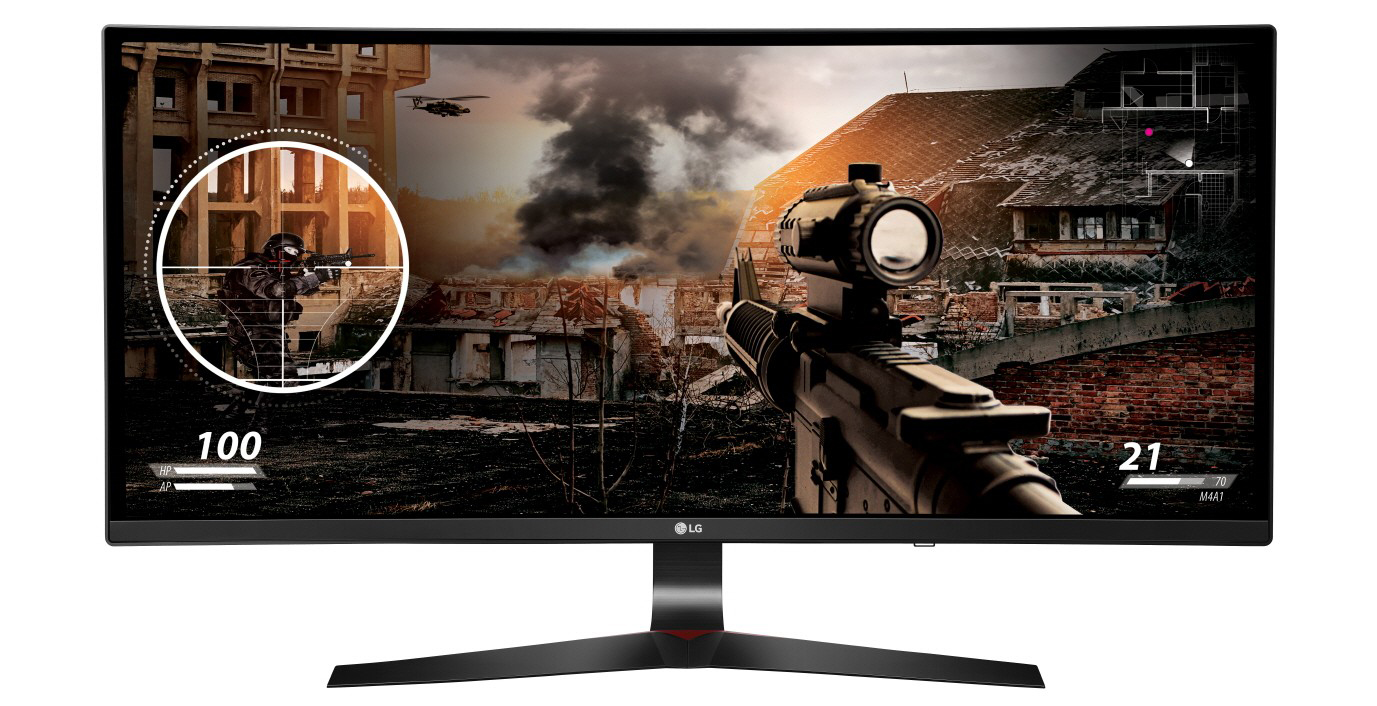 As far as the other two models are concerned, they are 34 inches in size. We must note that the flat model boasts integrated Google Cast features, whereas the second curved monitor stands out with a refresh rate of 144 Hz.
The 34-inch curved ultra-wide monitor is LG 34UC79G and it's a very good solution if you don't have too much money to spend, as it's expected to be sold for $599. However, you will need to wait until November if this is your choice. As for the 34-inch flat monitor, it will sell for $699 and be available in October.
You can browse through all currently available LG monitors here: http://amzn.to/2cbpia4