LG G5 is up for pre-order and the price might be one of the key selling points of the device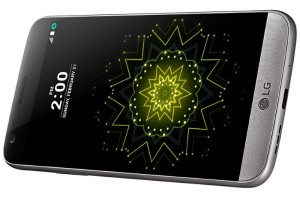 While Samsung is chipping in on those pre-purchase deals with their Samsung Galaxy S7 and S7 edge, LG has just started with their pre-orders as well. The device is selling in several European countries, including UK's Amazon.com and the price is a tad lower than its direct competitor Galaxy S7. Of course, the S7 edge is considerably pricier, though.
Anyway, you can find the phone from little less than £500 up to £530. You get an aluminum package wrapping a Snapdragon 820 SoC, 5.3-inch Quad HD IPS display, 4GB of LPDDR4 RAM, 2800 mAh removable battery, dual rear camera setup with 16MP + 8MP sensor along with fingerprint sensor at the back. We are eagerly waiting to get our hands on one to see whether the G5 lives up to the legacy of the Optimus G lineup. In the meantime, make sure you check out our initial thoughts on the handset.