LG G4, G4 Stylus and G4c comparison – differences and specs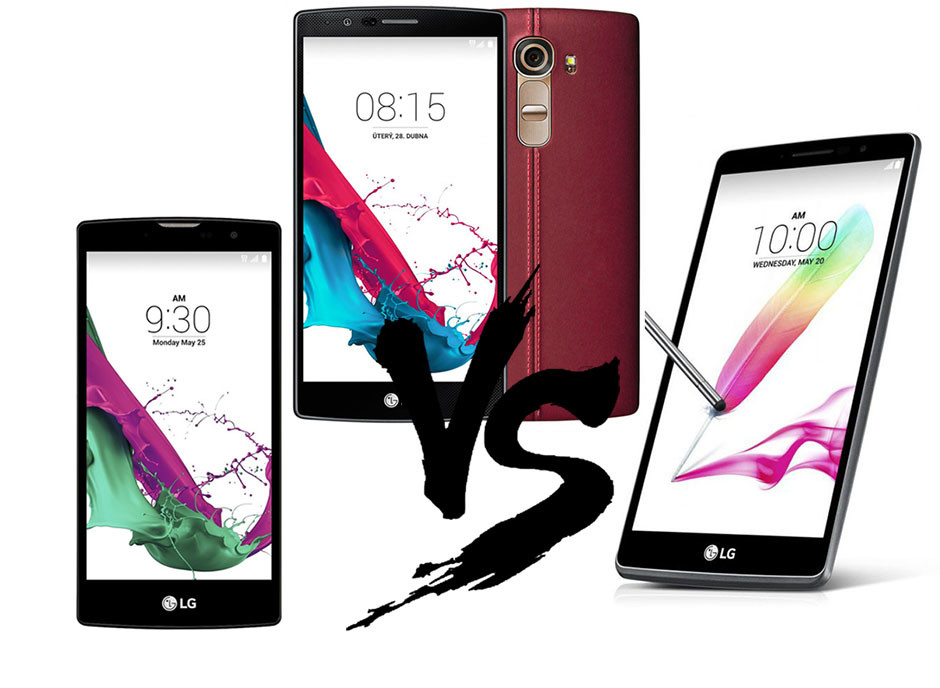 We are currently working on our LG G4 in-depth review, but in the meantime we would like to compare the flagship device to the other G4 models – LG G4 Stylus and LG G4c.
LG released three models under the name G4, each aiming for a specific type of consumer. Naturally, the flagship, LG G4, has high-end specs and is a competitor for the title of best smartphone of 2015. The larger LG G4 Stylus offers the same screen size as the Galaxy Note 4 – 5.7-inch, but there is hardly room for comparison, because it is offered at a lower price. The device, however, runs Android 5.0 Lollipop and has a 3000 mAh battery. This particular model is aimed for people who love the functionality of a stylus on their device along with a larger screen size. The last model, LG G4c, is the budget offering of the manufacturer that resembles the appearance of the flagship device, but is smaller in size and capabilities. Nevertheless, it runs Android 5.0 Lollipop with LG's custom UI, which offers a variety of useful options and features. This model is aimed for people who like the appearance of flagship devices, but don't exactly need the high-end specs, nor want to pay for a top-tier smartphone.
| Model | LG G4 | LG G4 Stylus 3 | LG G4c |
| --- | --- | --- | --- |
| CPU | Qualcomm Snapdragon 808 | Qualcomm Snapdragon 410 | Qualcomm Snapdragon 410 |
| GPU | Adreno 418 | Adreno 306 | Adreno 306 |
| RAM | 3GB | 1GB | 1GB |
| Dimensions | 76.1 x 148.9 x 6.3 – 9.8 mm | 79.2 x 154.3 x 9.6 mm | 69.8 x 139.7 x 10.2 mm |
| Display | 5.5-inch IPS LCD QHD (2560 x 1440) | 5.7-inch IPS LCD HD (1280 x 720) | 5-inch IPS LCD HD (1280 x 720) |
| Operating system | Android 5.1 Lollipop | Android 5.0 Lollipop | Android 5.0 Lollipop |
| Battery | 3000 mAh | 3000 mAh | 2540 mAh |
| Camera | 16MP | 8MP | 8MP |
| Storage | 32GB | 8GB | 8GB |