Lenovo Yoga Book's battery life is a good for a notebook but not as a tablet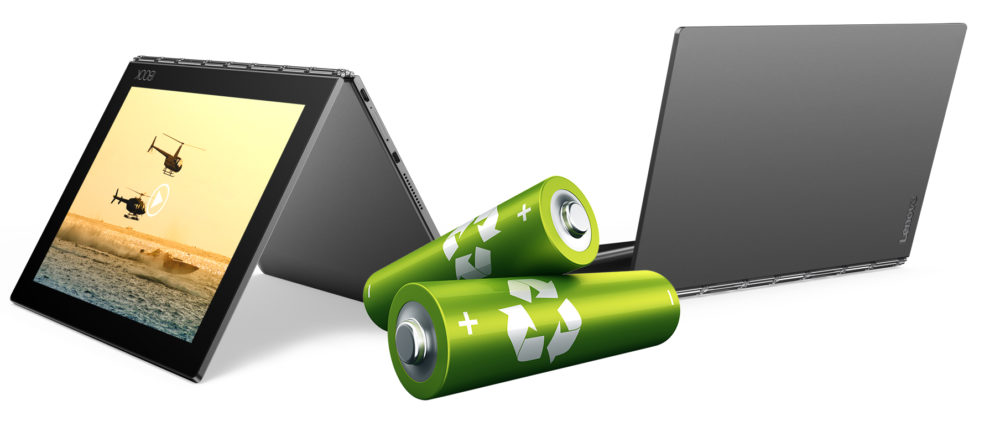 Lenovo stresses on the fact that the Yoga Book is actually a full-featured laptop, or at least a notebook replacement because it's far from being a conventional tablet. Well, they are mostly right and our results from the battery tests confirm that. The scores we got are typical for an ultrabook with a relatively big battery but fall short compared to most tablets out there.
You can find the Lenovo Yoga Book here when it starts shipping: http://amzn.to/2eCIRYF
On the web browsing test, the Yoga Book scored 469 minutes (7 hours and 49 minutes) and gaming will get you 267 minutes (4 hours and 27 minutes). Interestingly, the video playback test returned a score of 750 minutes (12 hours and 30 minutes), which is quite impressive. It appears that the 8500 mAh battery is enough to get you through at least a few hours of mixed usage.
However, there are a few things that need to be considered here. Firstly, all the tests were performed with 120 cd/m2 screen brightness and Wi-Fi turned on at all times. Secondly, we've only tested the Android version of the device and we expect even lower results on the Windows variant. We will get back to you once we have the chance to pick up a Windows 10-powered Yoga Book.