Lenovo Yoga Book features a nice IPS panel with few drawbacks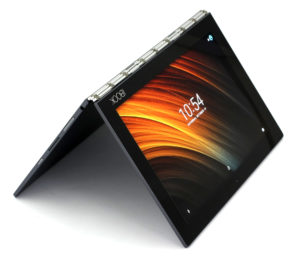 We've got some good news about the Yoga Book's display and we also have some bad news for a particular set of users and unfortunately the shortcomings can't be fixed on the Android version so if plan to do color-sensitive work on this thing, which is quite possible given the nature of the product, we suggest snatching a Windows 10-driven variant and here's why.
You may find some of the available models here: http://amzn.to/2fWqr9Y
First of all, the display is really bright with a luminance measuring at 398 cd/m2, which is typical for a mobile device (tablet or a smartphone) while retaining high contrast ratio (1040:1) and wide sRGB coverage (91%). While all of this seems perfectly fine, some small drawbacks might ruin the experience for the more pretentious users or for the ones looking for good color reproduction for their design work. For instance, we have slightly deviating color temperature of 7300K, which means more blue-ish colors and average dE2000 of 7.3 while the generally accepted value is 4.0.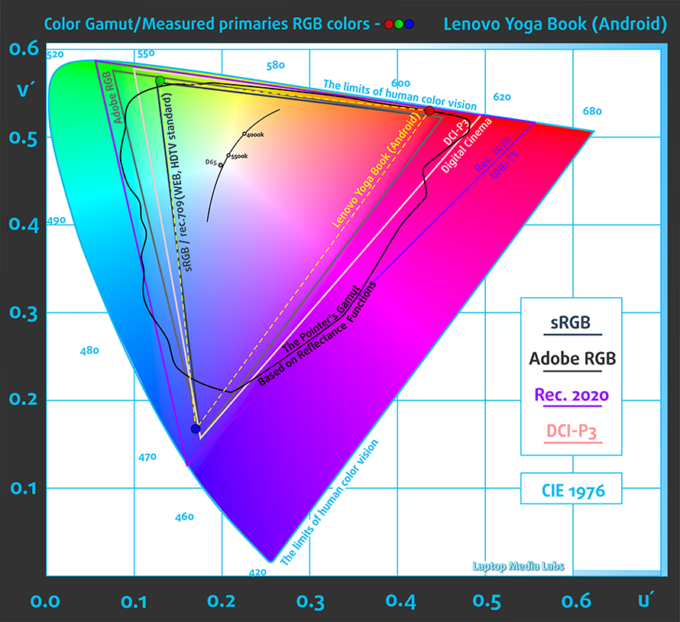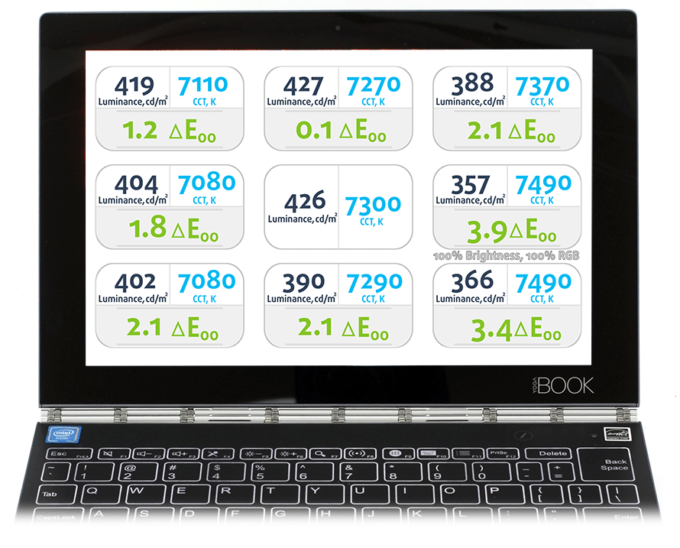 However, all of this can be fixed by installing one of our profiles but this can't be done under Android. Instead, you will have to wait for our profiles to be released along with a review of the Windows variant. But if this doesn't bother you, the cheaper Android version will most likely suit you better.