Lenovo Yoga A12 gets released – an affordable version of the Yoga Book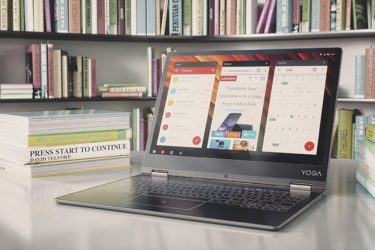 Remember about two weeks ago when we shared with you that there is going to be a larger more affordable version of the Yoga Book? If you don't check this article. The larger 12.2-inch Lenovo Yoga A12 will be available from tomorrow – February 7th.
You can pre-order yours from here: http://amzn.to/2k2kH0b
Today we have some details that were unknown when the main article was written so let's recap what we already know and add the new information. Let's start with the screen – as we mentioned above it's has a diagonal of 12.2 inches and the resolution is 1280x800p. It has 2GB of RAM and 32GB internal storage, expandable via microSD card of up to 128GB. The device will run on Android 6.0.1 Marshmallow. This is pretty much what we knew back then but let's talk about the battery and processor.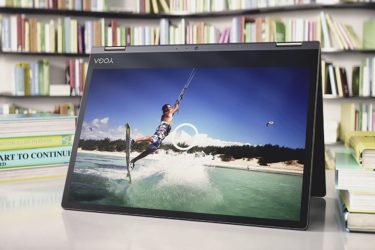 Last time we knew that the processor will be quad-core with a burst frequency of 2.4GHz. Today things are clear – the CPU is the Intel Atom x5-Z8550. The Atom x5-Z8550 is indeed a quad-core processor with a base frequency of 1.44GHz. It sure isn't the most powerful CPU out there but it's enough to run a few apps at once at given the price of the Yoga A12 it's a good one. Speaking of the price the device is a truly affordable Yoga representative carrying a price tag of just $299. What about battery life? We don't know what is the capacity of the battery but Lenovo claims that it will endure up to 13 hours which is more than enough to get you trough the day. Of course, 13 hours is maybe the absolute maximum that it can provide but it won't be surprising to see endurance of this kind because the processor has an SDP (scenario design power) of just 2W and the screen isn't even Full HD.
Let's not forget to mention that the Lenovo A12 comes with the same extraordinary feature like the Yoga Book – the Halo keyboard. This virtual keyboard does not provide the same typing experience like a regular physical keyboard but it's still not bad and given the fact that this time it will be larger that could only mean improvement. And again all this comes with a $299 price tag.
You can check it out here: http://amzn.to/2k2kH0b