Lenovo Vibe Shot's camera is a worthy opponent of this year's Samsung flagship – Galaxy S6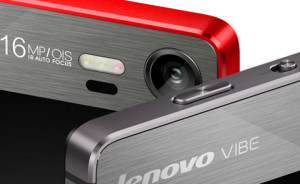 The Lenovo Vibe Shot smartphone is definitely not a flagship device, but its strong emphasis on the camera and battery suggest otherwise. The full review is coming soon, but we've got some interesting results from our labs indicating that the camera is a worthy opponent of the one we find in the Galaxy S6.
You might ask why? Well, the Vibe Shot features a 16MP camera with OIS (Optical Image Stabilization) paired with triple-tone LED flash and IR blaster for aiding with focus even under low-light conditions. However, our tests recorded 2380 LPH (lines per high) meaning the camera will reproduce a fairly good amount of details. For the record, the Galaxy S6 got 2700 LPH with the same amount of pixels. Furthermore, the Lenovo Vibe Shot's color reproduction proved a tad better than the one we saw with the Galaxy S6 (7.8 out of 10 vs 7.0). Colors will appear vibrant and mostly accurate, but the most demanding test would be the performance of the sensor under low-light conditions. You will have to wait for our full review to see what Lenovo's smartphone has to offer besides camera performance.