Lenovo ThinkPad X390 – our profiles make its display one of the most color-accurate we've tested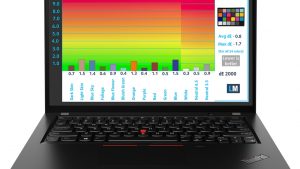 This October we reviewed the Lenovo ThinkPad X390. If you have already checked our review you know that this is a thin and light machine with great battery life. Well, for those who haven't read our article we will reveal one more thing that is really impressive – the display quality is just amazing. It is a 13.3″ panel and the exact model is AUO B133HAN05.A (LEN4094). The IPS display shows some nice viewing angles which is like a trademark for this technology.
You know, there are IPS displays and IPS displays – which means some of them have not-so-good color accuracy and color coverage, while the greater panels can offer much better values. Lenovo ThinkPad X390 shows that its panel is one of the best out there. Its sRGB gamut coverage is more nothing but impressive – it shows 97% of colors that you are viewing every day while browsing the Web. Now, if we have to talk about color accuracy its dE values are not something to write home about without calibration (out of the box settings). Values under 2.0 are not acceptable if you are going to use the notebook for web design or some other color-sensitive work. The default average dE result was 5.1 which is far away from the values that we are expecting to see from a really good IPS display.
When we applied our "Gaming and Web design" profile the dE values made a U-turn in the right direction. Everything below 2.0 is pretty good for Web design, but a score below 1.0 is a rare and pleasant case. The magic happened and we measured an average dE value of 0.8. This is over six times better result than the out of the box one. This panel was a rough diamond and now it a jewel in the crown. Web designers, now you know which laptop should be in your shortlist when you are on a "hunt" for a new machine – Lenovo ThinkPad X390.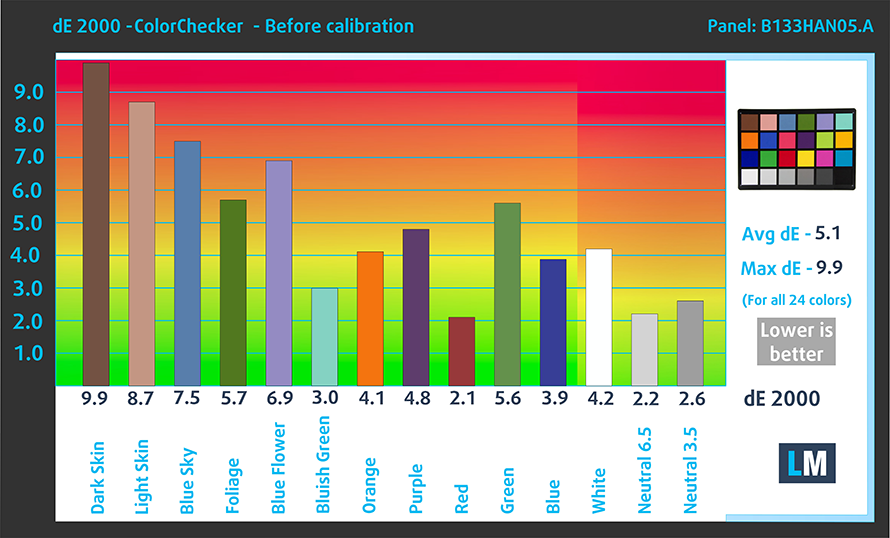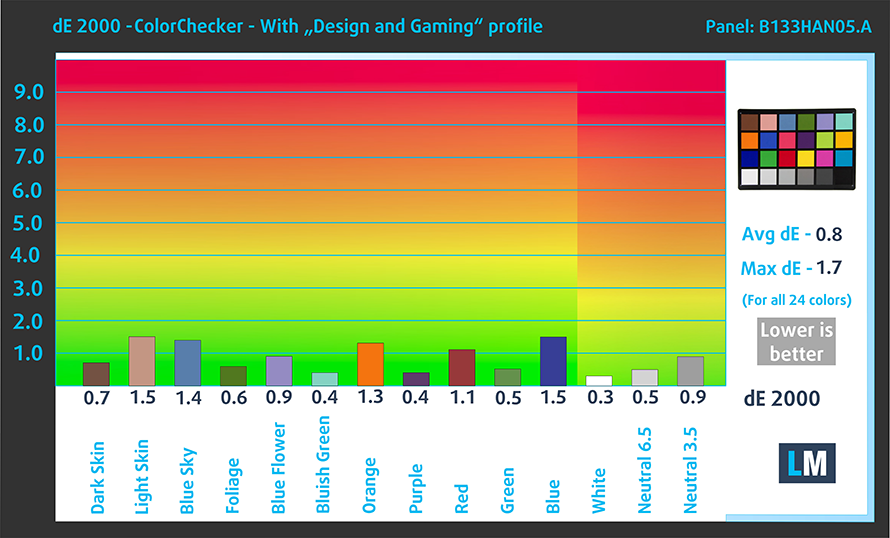 In addition to receiving efficient and health-friendly profiles, by buying LaptopMedia's products you also support the development of our labs, where we test devices in order to produce the most objective reviews possible.
You can check the Lenovo ThinkPad X390 series specs here: https://laptopmedia.com/series/lenovo-thinkpad-x390-x395/