Lenovo MIIX 3 drags behind its predecessor in terms of battery performance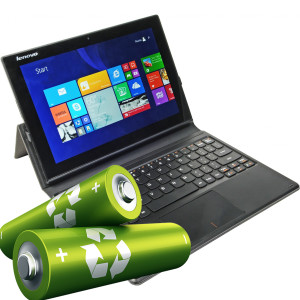 With the upcoming Lenovo MIIX 3 review, we are eager to share with you some interesting results. We already told you how the convertible handled our screen tests and it turns out that last year's model was better in that department. Furthermore, Lenovo MIIX 3 has also shown some less satisfying results when it comes to battery life.
Both devices (MIIX 3 and MIIX 2) sport a 6800 mAh battery that should last long enough for your daily drive, but the interesting thing here is that the new MIIX 3 fails to meet our expectations. In fact, the MIIX 3 has a significant decrease in battery performance compared to last year's model. The new version was able to sustain for 250 minutes of web surfing and 268 minutes of video playback, while the MIIX 2 went for 307 minutes of browsing and 333 minutes of watching a movie. Gaming, however, would last roughly the same on both devices – 228 and 250 minutes, MIIX 3 and 2 respectively. We do hope, however, that the new version will show better performance, but you will find out in our full review.