Lenovo Ideapad 700's (15-inch) IPS screen uses budget panel but still better than TN altnernatives on the market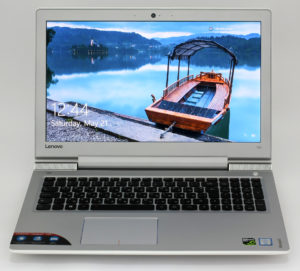 With a lucrative price like that, we can't really complain about Lenovo Ideapad 700's (15-inch) display not being perfect. Yes, it has its drawbacks but we can't really expect much from a mid-range multimedia notebook. Given the powerful hardware – Core i7 CPU and GTX 950M GPU – the screen quality is expected to be lower than more expensive multimedia alternatives like the ASUS N552 or N752, but it sure beats other laptops with their lackluster TN panels. It's admirable that Lenovo was able to fit in an IPS panel at all.
You can find the notebook's price and configurations here: http://amzn.to/1sx3Jau
Anyway, the tests from our lab came in with the following results: 253 cd/m2 maximum screen brightness, 6090K color temperature, 54% sRGB coverage and 815:1 contrast ratio. This means that the display may not be the best for working outdoors or near a strong light source but will be bright enough for normal usage. The 54% sRGB coverage was expected and so was the relatively lower contrast for an IPS panel. The color temperature hints of slightly warmer colors compared to the optimal 6500K (D65) white point. Although, we found out that the display offers fairly good color accuracy out of the box despite the limited sRGB coverage.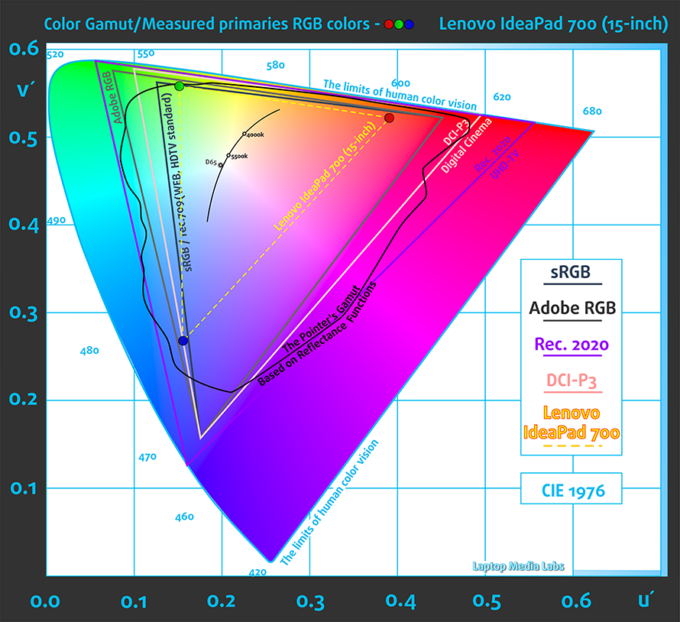 You can also look for the 17-inch version of the laptop here: http://amzn.to/1sx3Jau