Lenovo Ideapad 510 with best-in-class display according to our tests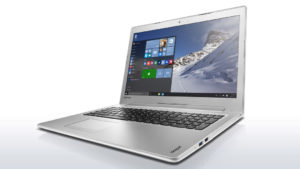 No more budget multimedia notebooks with lackluster TN panels because Lenovo's Ideapad 510 delivers an excellent display and quite frankly, blows every other entry-level laptop out of the water. We've tested similarly priced systems like the ASUS X556, the Acer Aspire E 15 (E5-575G) or even HP's ProBook 450 G3 but none of them comes close to what Lenovo's solution has to offer in terms of viewing experience. And the main reason for that is because the Ideapad 510 features a Full HD IPS panel.
You can find some of the available configurations of the Ideapad 510 here: http://amzn.to/2ecIszv
We received the results from most of our tests in the lab and we were surprised to find out that the quality of the presented IPS panel is on par with most mid-range laptops, like HP's Pavilion 15 or even the Lenovo Ideapad 700. It's manufactured by LG with model number LP156WF6-SPK2 and this is the first time we've tested this display. We've recorded a maximum brightness of around 237 cd/m2 (255 cd/m2 in the middle), which is more than we could ask for at this price. The list of good properties continues with 1020:1 contrast ratio and 55% sRGB coverage, which is typical for an entry level IPS panel).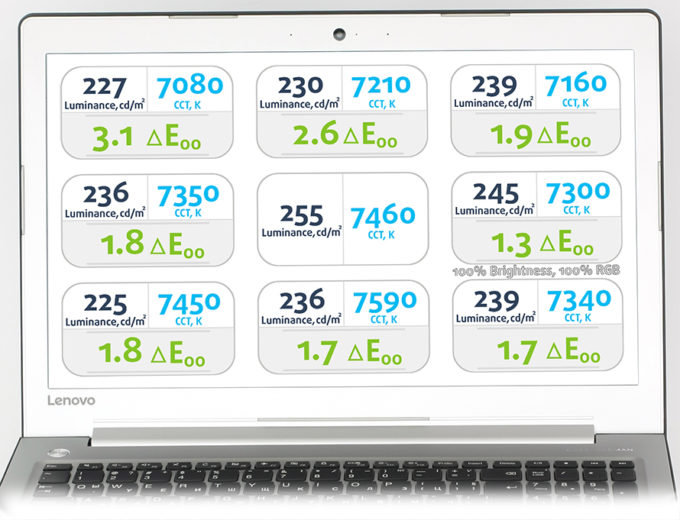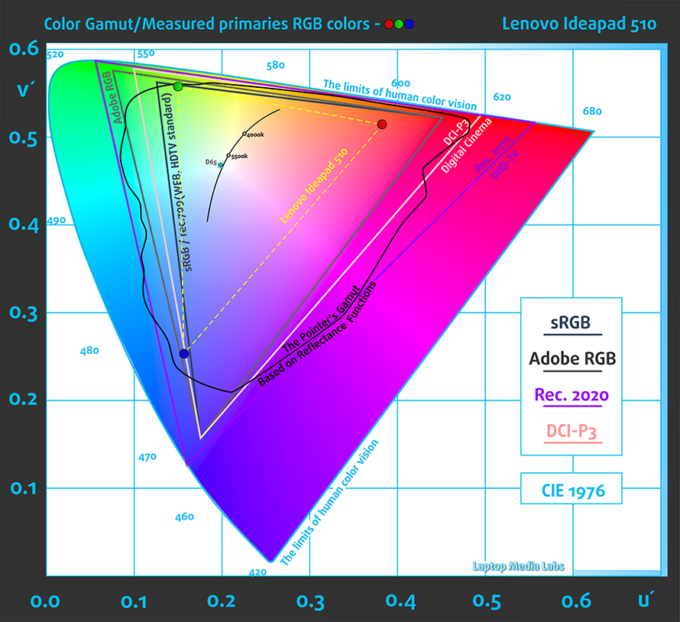 The only drawbacks would be the inaccurate gamma, the slightly above normal color deviation and the color temperature also seems a bit off at 7460K but all of this can be easily adjusted by using our custom profiles. So in fact, the panel has great potential of being the ultimate budget-friendly IPS panel with little to no drawbacks, considering the price point, of course.