Lenovo Ideapad 310 with slightly below average battery life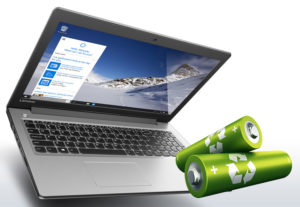 Lenovo's consumer budget solution just went through our battery tests only to reveal slightly below average battery runtimes. Even though the hardware seems to be relatively energy-efficient and while being priced around ASUS X556 and Acer Aspire E 15 (E5-575G) sharing most of the specs, the Ideapad 310 still struggles to keep up when it comes to battery life.
You can check here for more info about pricing and availability: http://amzn.to/2dWazR9
The laptop scored just 267 minutes (4 hours and 27 minutes) on the web browsing test and interestingly, scored a little higher in the video playback one – 276 minutes (4 hours and 36 minutes). But with a battery rated at just 30Wh, we kind of saw it coming. But battery life isn't everything so we are working on the full review that includes all the temperature, performance and display tests. Stay tuned.