Lenovo enters the high-end gaming notebook race with the Y900 and it's already in our office – here's what you need to know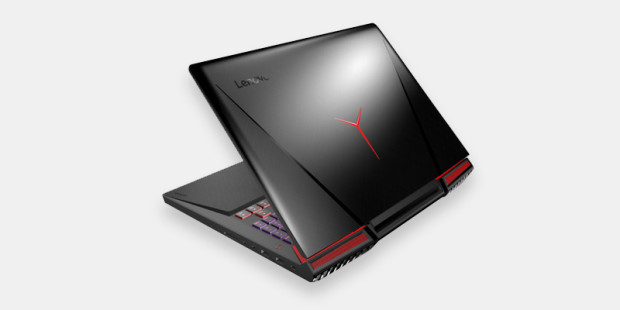 Lenovo is on fire at CES 2016 and announced the new IdeaPad Y900 gaming notebook that we've already tested in our lab. We were able to tear it down and have a look inside and also had the chance to play with it. We are working on a review, which we will post quite soon, but with the announcement at CES 2016, we now have some more info about the model.
The new Y900 will come with the latest Core i7-6700HQ CPU or with the overclockable Core i7-6820HK CPU, up to GeForce GTX 980M GPU, 64GB of DDR4-2133 RAM and a big 17.3-inch Full HD IPS panel. It's nothing that the direct competitors ASUS ROG G752 and Acer Predator 17 don't offer, but there are a few features that make this notebook worth considering. First off, you've got a customizable mechanical keyboard with various LED backlight zones, instant Turbo mode that puts the machine on throttle for smoother gameplay. Also, you can benefit from the two M.2 PCIe NVMe slots inside that can work in RAID 0 configurations – something we didn't see with the G752, unfortunately. There's also a DisplayPort but no word of G-Sync support, which hints of the Predator 17 scenario – you can pair the notebook with a G-Sync-enabled external monitor, but the built-in display doesn't support the nifty technology. So here's where the ROG G752 takes the edge.
We are eager to show you what the notebook is all about and also can't wait to get our hands on the fully developed unit since the engineering sample we've got here is a bit limited. The asking price of the machine starts at $1 999 putting it in the same class as the Acer Predator 17 and ASUS ROG G752. Shipping will start from June this year giving a couple of thousand sales head start for its competition and we hope the hardware won't get obsolete until then.