Lenovo A6000 vs Lenovo A5000 vs Motorola Moto G (2014) – camera photos comparison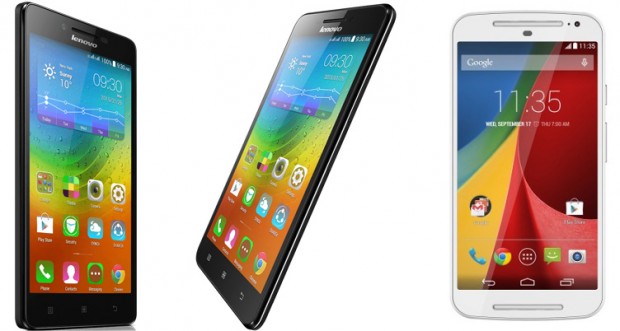 Every month we can find more and more mid-range smartphones on the market and Lenovo is a company, which wants a big piece of this pie. At first sight their two relatively new phones, А6000 and A5000, look good when it comes to the specs sheet, but now we want to show you which phone can take better photos. Also, we'll compare both models to Motorola Moto G (2014), which has one of the greatest cameras in this class.
All three smartphones have an 8MP main camera with autofocus and LED flash, but if you put the photos taken with these cameras next to each other, you will definitely see the differences between them. We're still testing Lenovo A6000 and A5000, so you can expect our reviews of these phones very soon.

Lenovo A6000
Lenovo A5000
Motorola Moto G (2014)
Lenovo A6000
Lenovo A5000
Motorola Moto G (2014)
Lenovo A6000
Lenovo A5000
Motorola Moto G (2014)