[Leak] Apple's upcoming A14X Bionic Specifications and Performance numbers Leak out – it's clearly better than an Intel Core i9 equipped MacBook Pro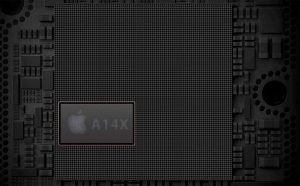 It has been rumored for a while now that Apple intends to equip its laptops with their own in-house designed ARM-based processors so that they don't rely on AMD and Intel. They have already been doing that when it comes to their smartphones because as you know every new iPhone has an Apple in-house designed SoC that combines a CPU and GPU.
This upcoming processor should be available in the newest MacBooks that the company plans to announce this month, with the MacBook Air 13, in particular, being the name that is mostly thrown around when talking about this new CPU. From the leaked information, we can learn of the number of Cores, the Clock Speeds, and some benchmark results. Below are the details that you should know.
The A14X Bionic will be the first Apple processor to cross the 3.0GHz threshold
From the leak, we can learn that this new Apple CPU has a base clock of 1.80GHz that can go up to a 3.10 GHz boost clock, which is the highest that we've ever seen from every other Apple A-Series processors. The chip is believed to have 8 cores and the leaked information suggests that the device that was tested with it had  8GB of RAM.
As for the benchmark tests, the A14X was put through Geekbench 5, where it outperformed the 16-inch MacBook Pro, which is equipped with an Intel Core i9 8-core processor. Below we'll leave the results from the test so you can compare them for yourselves.
Unnamed device (A14X Bionic)
16-inch MacBook Pro (unspecified Intel Core i9)
GeekBench 5 single-core
1634 (

+49%

)
1096
GeekBench 5 multi-core
7220 (

+5%

)
6869
The results show that the new A14X Bionic is comfortably ahead of the Core i9 from Intel. But we would advise you, as with any leaks and rumors, never to completely trust them, since they could always be untrue or the numbers could be messed with.