Laptops with Snapdragon 1000 and 16GB RAM are coming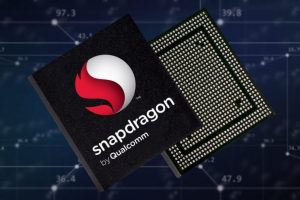 We return with some juicy news for you! Qualcomm has taken matters to another level by announcing its next-gen Snapdragon platform targeting Always Connected PCs with Windows 10. The new Snapdragon 1000 is even said to pose a serious competition to Intel chips in terms of performance.
Qualcomm's next-gen Snapdragon flagship processor will come with a die size much bigger compared to traditional smartphone and tablet SoCs, according to WinFuture. This means that it could even reach the size of an Intel processor which would be something new for Qualcomm. Snapdragon 1000's specs sheet is complemented by support for up to 16GB of LPDDR4X memory, 2 x 128GB UFS 2.1 memory modules that will offer up to 256GB of internal storage. Another interesting specification is the support for Gigabit WLAN meaning Qualcomm has bright future ahead of it. We should also mention the TDP rated at 12W which is quite astonishing compared to the 6.5W TDP of the Snapdragon 850.
So far, there are quite a few decent laptops powered by Snapdragon such as ASUS NovaGo (TP370QL) and HP Envy x2, however, the release of the new Snapdragon 1000 promises that we will see many new more powerful models of this type.
Until then, you could browse through all currently available laptops powered by Qualcomm here: Buy from Amazon.com (#CommissionsEarned)