Kaby Lake CPUs will be released throughout Q3 and Q4 of 2016 along with Apollo Lake and Broxton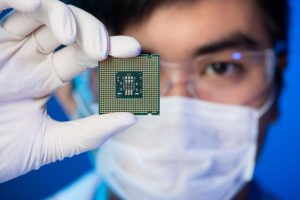 For the last couple of weeks, it's really hard to turn a blind eye on the "river" of leaks coming in regarding NVIDIA's new Pascal GPUs, AMD with their Polaris cards and, of course, Intel with the upcoming release of the new Kaby Lake chips.
Today, a reliable source of ours explained in details the time frame in which the Kaby Lake, Apollo Lake and Braxton platforms will be released. We already had an interesting insight on the Kaby Lake-U CPUs coming in next month but what about the rest? According to the roadmap we've acquired, the ultra-low voltage Kaby Lakes are due to release sometime around Q3 this year – probably in August – we will have to wait until Q4 for the Kaby Lake-H high-performance processors. In fact, chips with GT4e iGPUs and eDRAM will start rolling out in the "distant" Q2 of 2017, so don't hold your breath. However, Kaby Lake-U silicons with GT3e GPU core can be expected by the end of this year, probably Winter Holidays.
As for the low-powered Kaby Lake-Y (4.5W) and the Apollo Lake (4W/6W) processors based on Skylake, will arrive on time with Kaby Lake-U. Broxton to follow shortly after, taking the place of the current Cherry Trail platform.
You can find some of the latest portable machines here:
http://amzn.to/29L7hAv
| Processors | Expected release |
| --- | --- |
| Kaby Lake-H | GT2 – Q4'16 / GT4e – Q2'17 |
| Kaby Lake-U | GT2 – Q3'16 / GT3e – Q4'16 |
| Kaby Lake-Y | Q3'16 |
| Apollo Lake-N | Q3'16 |
| Broxton-Z | Q3'16 |