It turns out that the Acer Predator (G9-791G) is made of plastic and fiber glass. Check out our review.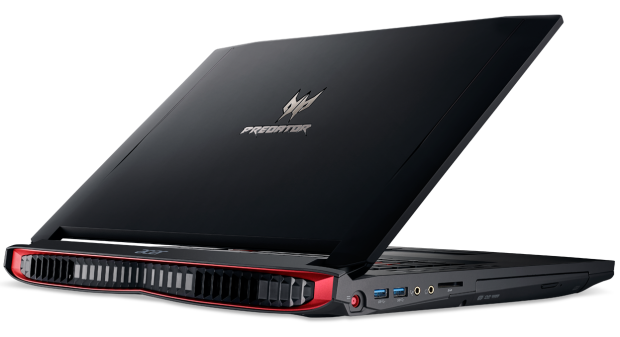 We just received a valuable information regarding the build process used for the Predator's chassis. Our first guess was that Acer has used plastic reinforced with a thick aluminum layer for the construction, but it turns out that we were, well, 60% right.
You can check the current price of Acer Predator 17 here:
http://amzn.to/21rbrAo
Under "Design and construction" in our full review of the model, you will find detailed information about the build quality and design and we've just updated this section with the new information. We were fairly impressed by the sturdiness of the chassis and it turns out that the glass fiber is the main reason for this. The chassis is built with 40% glass fiber and 60% plastic resulting in an unbendable 1.8 mm-thick layer. As you can see from the image below, the properties of the fiber glass are pretty useful in this situation and it's a better option compared to other alternatives that are oftenly used in this industry.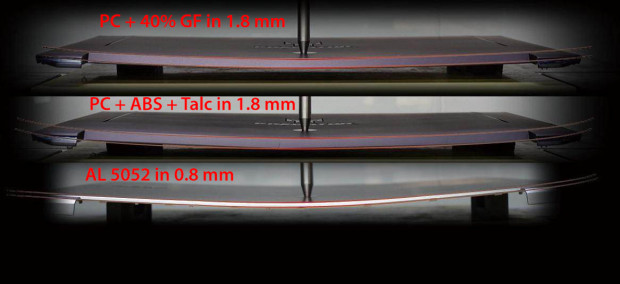 Furthermore, the composite used inside the Predator is mainly used in structural applications when clarity and impact strength are essential – lenses, manifolds, site glasses and machine guards. It also has good mechanical and electrical properties making it suitable even in electrical solutions due to its low moisture absorption and good insulating properties.