It turns out that Lenovo Y700 isn't offering much better screen quality than its predecessor, but matches the Alienware 15 R2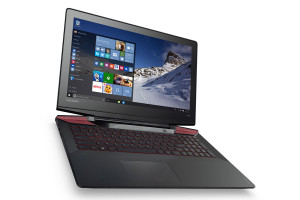 Some interesting results came in from our lab, indicating that the new Lenovo Y700 doesn't have the much-anticipated improvement of the picture quality. The first generation of the Y50 had an absolutely lackluster and unacceptable TN panel, while the rest of the competition, like Acer and ASUS, have moved on to the IPS displays. Luckily, when the Y50 received the upgrade from GTX 860M to 960M, the manufacturer changed the panel to an IPS, but still some of the properties were a bit off.
Well, the case with the Y700 hasn't exactly improved. Most of the results are even worse but keep in mind that we are talking about the touch version. We really do hope that the non-touch variant will have better IPS panel.
We've recorded only 51% sRGB color gamut coverage and this means only half of the colors are reproduced. As we all know, this is a crucial part of the gaming experience (the old Y50 had 64% sRGB coverage). Also, the maximum brightness of the screen is merely 218 cd/m2 which can only mean no outdoor usage and some users might struggle when working near a big light source or next to a window.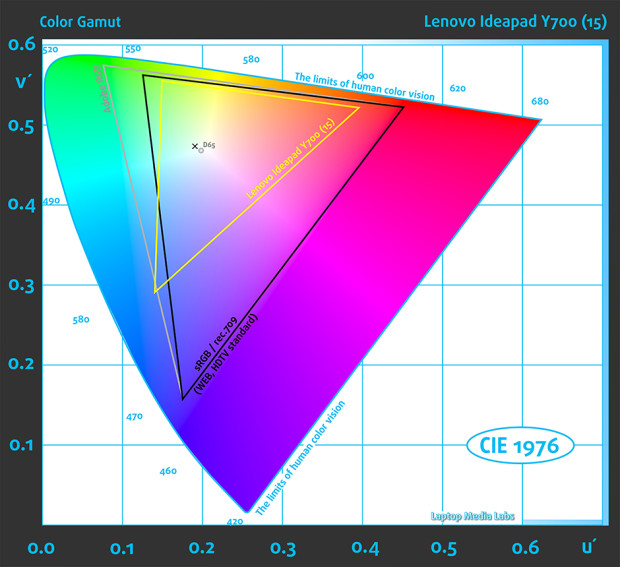 However, we got good readings on the contrast – 1000:1 before calibration, really close to optimal color temperature, and the viewing angles were excellent too. What's more interesting is that the new panel is Samsung-made with model number LTN156HL09-401 which is different from the 4NDDJ_156HL (SDC4C48) panel found on the Alienware 15 R2 (again manufactured by Samsung) but has almost the same readings in our screen tests. The new Alienware 15 R2 uses a different panel with somewhat almost identical properties – 200 cd/m2 maximum brightness, 840:1 contrast ratio and only 52% sRGB color gamut coverage. Does that sound familiar?
Stay tuned for our reviews of the Alienware 15 R2 and the Lenovo Y700 in the coming days.