Intel with two new processors to compete against AMD Ryzen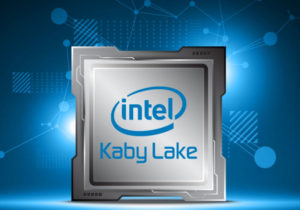 It seems that 2017 will be an interesting year when it comes to the consumer market for processors. The two major players in this field – AMD and Intel will take their competition to a new level. A couple of days ago we published an article with a complete list of all new AMD Ryzen CPUs, as you may remember. It seems that the scale of this new undertaking has not been unnoticed by Intel.
If you are in the market for a new processor, you could check the currently available offers from both manufacturers here: Intel and AMD.
What's more, Intel is reportedly preparing two new Kaby Lake CPUs – the Core i7-7740K (replacing the Core i7-7700K) and the Core i5-7640K. If we have to be precise, there is information that the silicon will now carry the name "Kaby Lake-X". Both chips will have higher operating frequencies in addition to higher TDP (112W). Additionally, the new Core i7-7740K is expected to have a base operating frequency of 4.3GHz which can be boosted up to 4.5GHz and will come with 8MB of L3 cache. As for the second chip, Core i5-7640K, it is the first i5 CPU based on the HEDT platform and will be a direct rival to AMD's Ryzen R7 1800X processor (one of the new higher-end chips). The Core i5-7640K will have 4.0GHz base frequency and will sport 6MB of L3 cache.
How things will unfold for the two companies? We can't be certain – we might also see price drops, who knows. One thing is certain though, competition leads to faster improvement which is always good for the end user.