Intel reaches record earnings, NVMe and Internet of Things solutions grow rapidly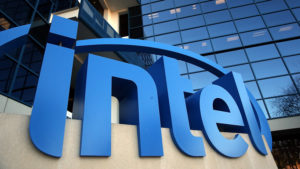 Despite the shrink of the PC market, Intel corporation is witnessing happy days and it seems that bright future awaits the company.
The Californian giant has published its record earnings – $16.4 billion revenue, $3.6 billion net income and an EPS of 73 cents per share. The results overcame analysts' expectations with Non-GAAP net income of $3.9 Billion and an EPS of 79 cents.
In its official report, Intel excelled the leading business trends for the terrific results in Q4:
• Client Computing Group revenue of $9.1 billion, up 4 percent year-over-year
• Data Center Group revenue of $4.7 billion, up 8 percent year-over-year
• Internet of Things Group revenue of $726 million, up 16 percent year-over-year
• Non-Volatile Memory Solution Group revenue of $816 million, up 25 percent year-over-year
• Intel Security Group revenue of $550 million, up 7 percent year-over-year
• Programmable Solutions Group revenue $420 million
Non-Volatile Memory Solution Group marks 25% rise and we expect it to grow even faster this year since the ultra-fast Optane memory technology will easily become a game-changer, especially given the native support in the new H270 / Z270 motherboards.
What about AMD? We're eagerly waiting for the Ryzen models which would appear to be the best bang for the buck so while investing in new horizons Intel should be ready for the new old competitor in the face of Advanced Micro Devices.
All the available Intel components and computers equipped with them you'll find here: http://amzn.to/2kdfhPE
If you're more interested in AMD, check out their current offerings here: http://amzn.to/2kEbnwp