Intel pushing Thunderbolt 3 to the masses by integrating it into its CPUs and removing royalties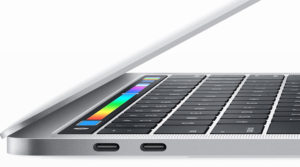 The Thunderbolt interface has been around for quite some time now. It began production in 2011 which is six years ago now. Despite the fact that it carries many advantages like high-speed data transfer at 40 Gbps which allows it to be used for 4K, VR and high-end gaming, Thunderbolt 3 doesn't enjoy high adoption. This is due to the fact that it is only available on super high-end devices and that manufacturers have to pay royalties to Intel if they want to use the interface for their accessories.
You can check out all the available Thunderbolt 3 accessories over here: http://amzn.to/2rTM8uy
Intel has announced that it will provide the Thunderbolt protocol's specification under a non-exclusive, royalty-free license which most likely expand the ecosystem as third-party developers will start to develop a wide range of products.
Another move from Intel is its plan to integrate Thunderbolt 3 into its future processors. The company did not provide a timeline as to when but we suggest that it will be with the next 8th generation. This will not only make Thunderbolt widely available it will also eliminate the need for a standalone controller which can only result in better power efficiency.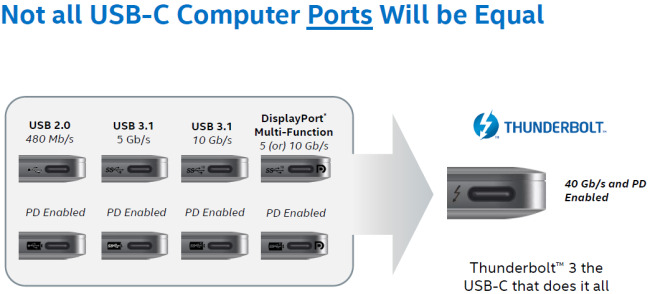 We would be glad to see Thunderbolt 3 finally becoming the industry standard because is carries lots of advantages. It uses the USB-C connector design so you can plug it both ways and it works as a USB, DisplayPort, HDMI, and VGA port so you can plug virtually anything into it. We also mention high-speed data transfer – 40 Gbps equals 5000 MB/s which means that you will be able to transfer large files over a few seconds rather than minutes.
If you happen to have a device that features a Thunderbolt 3 port, you can check out all the available accessories over here: http://amzn.to/2rTM8uy