Intel Pentium G4560 – the new king of budget processors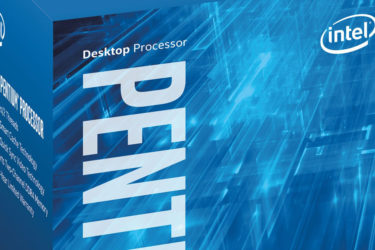 The new Intel Pentium G4560 just hit the market and we are quite excited. This CPU will bring changes to the ultra-budget range. What we are most excited about is the fact that it is the first processor from the Pentium family to feature Intel's Hyper-Threading technology. This makes the CPU virtually quad-core as the technology adds two logical cores to the available two physical ones. This would translate into a huge boost in performance when executing multithreaded processes. The performance could even be matching one of some i3 Cores from older generations. We will perform a lot of tests with a custom build configuration in the future.
Intel Pentium G4560 has a clock speed of 3.50GHz and 3MB of Smart Cache are available. The processor's TDP is 54W. What is most astonishing is its price – it currently costs around $64.
The available graphics card is the Intel HD Graphics 610 but we think that the CPU won't turn into a bottleneck if you pair it with a high-end GPU.
It looks like Intel are not going to take it easy on AMD and their new Ryzen processors.
You can purchase Intel Pentium G4560 from here: http://amzn.to/2kRNlPo