Intel Core m5-6Y54 makes its way into our CPU ranking system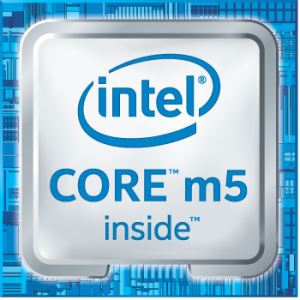 The new Core m lineup, part of the Skylake generation, is believed to right the wrongs from the previous mobile SoC family, which was introduced for the first time with Broadwell. We are talking about performance issues due to bad product implementations that resulted in huge performance differences. However, this is a matter that we will discuss in a future article. Now, let's see how the CPU stacks against other chips with higher TDP and normal cooling solution.
The Core m5-6Y54 can be found in ultrabooks and hybrid devices and the results you see below were snatched from the upcoming Lenovo Yoga 900S. They are quite impressive, especially the GPU scores. We have more info to share regarding the CPU, but you will have to wait for the full review of the Yoga 900S. In the meantime, we suggest visiting our CPU ranking table along with our GPU ranking table as well as our short article regarding the iGPU Intel HD Graphics 515.
You can also look for more laptops that feature the new Core m5-5Y64 CPU: http://amzn.to/1QJt8FG
Intel Core m5-6Y54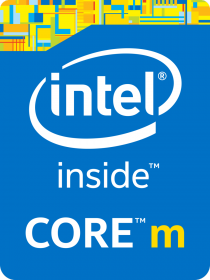 The Core m5-6Y54 CPU is part of the Skylake generation processors and it's part of the very power efficient SoCs from the m lineup. Due to its extremely low TDP, which can be adjusted from 3.5W up to 7W, but normally being 4.5W, the SoC can be integrated into passively cooled 2-in-1 devices, ultrabooks or tablets. The processor incorporates two cores supporting the crucial Hyper-Threading technology ticking at 1.1 GHz and can go up to 2.7 GHz for one active core and 2.7 GHz for two active cores. It's manufactured using the latest 14nm FinFET process.
Normally the CPU can reach the core i5-6200U CPU in some short synthetic benchmark tests, but since the CPU is heavily temperature dependent, during prolonged usage the SoC won't be able to keep up. So its performance relies quite a lot on the passive cooling system of the device.
The SoC also integrates Intel's HD Graphics 515 GPU, codenamed GT2, with 24 EUs (Execution Units) clocked at 300 MHz and can go up to 900 MHz. Anyway, the whole SoC, including the GPU and memory controller (dual-channel LPDDR3-1866/DDR3L-1600), is rated at 4.5W TDP but it can be lowered down to 3.5W or raised as much as 7W but that's up to the OEM that builds the machine.
Results are from our Photoshop benchmark test (the lower the score, the better)
Results are from the Fritz chess benchmark (the higher the score, the better)
You can also look for more laptops that feature the new Core m5-5Y64 CPU: http://amzn.to/1QJt8FG