Intel Core i3-6100H takes 31st place in our CPU ranking list, behind the Core i5-6200U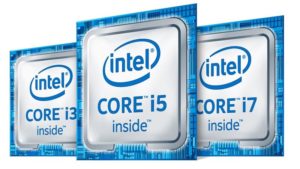 Recently we had the chance to run a few benchmark tests to see how the Core i3-6100H performs in terms of raw performance and gaming. We've tested the processor inside the new high-performance version of the HP Pavilion 15, although this particular configuration isn't available for purchase. It was a pre-production sample.
You may find some available models with Core i3-6100H here: http://amzn.to/2c7xA2X
Anyway, let's get back to the CPU. It's practically Core i3-6100U CPU but with considerably higher TDP, higher clock rates and better GPU (Intel HD Graphics 530 instead of 520 in the Core i3-6100U). With this in mind, we can say that the Core i3-6100H should perform similarly if not better in some cases than the Core i5-6200U and the tests results further prove these claims. Its position is right below the Core i5-6200U which makes us wonder, what's exactly the point of this processor? Due to the lack of Turbo Boost feature while retaining the Hyper-Threading technology makes it a little bit more powerful than the standard Core i3-6100U chip but requires 35W to run. With that being said, we suggest looking for a notebook featuring the Core i5-6200U because you get the same performance with less energy demand (15W). But this applies only if you have the extra few dollars to spare for the Core i5-6200U because it's slightly more expensive than the Core i3-6100H ($225 vs $281 in favor of the Core i3-6100H, of course).
Stay tuned for another article taking a closer look at the Core i3-6100H and comparing it to other solutions on the market.