Intel announces the system requirements for its Optane memory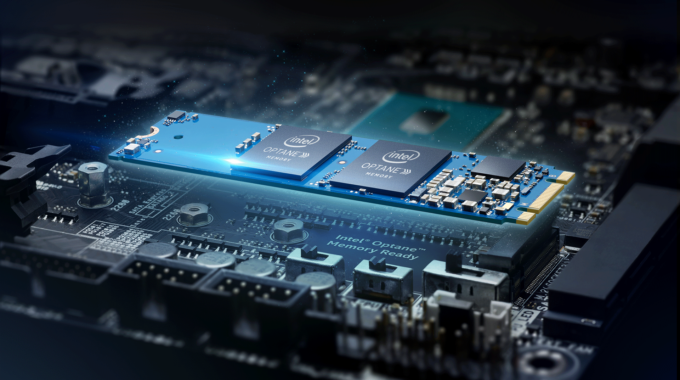 A few days back we let you know that Intel has dedicated a whole web page to its Optane project. Now we are going to share with you the system requirements that Intel announced needed to run an Optane disk. There is no available information about a release date or pricing whatsoever but it might be soon judging by the announcement of system requirements.
The Optane memory is an implementation of the  3D Xpoint technology and an attempt to tighten the gap between the big in capacity but slow non-volatile mass storage and the fast but low-capacity volatile DRAM.
Now let's talk about those requirements. Let's start out with the fact that you need a Kaby Lake system. The 7th generation Kaby Lake processors is the latest and adoption is still not a majority so if Optane drives get released any time soon they will be available to a small share of the market. However, it's expected that by 2018 most people and enterprises which will mostly benefit from Optane drives will have moved on to Kaby Lake and of course we will witness a next 8th generation.
The motherboard needed will have to be based on Intel 200-series chipset and have an M.2 type 2280-S1-B-M or 2242-S1-B-M storage connector linked to a PCH Remapped PCI-E controller with two or four lanes and B-M keys meeting Non Volatile Memory Express (NVMe) v1.1 standards. Further, the BIOS will have to support Intel's Rapid Storage Technology (RST) driver version 15.5 or above. In other words, these drives won't be suitable for the average user even if they are willing to pay the extra buck that they will cost.
Meanwhile, you can check out some SSDs over here: http://amzn.to/2kNSPKn