Intel announces its new Xeon Processor Scalable Family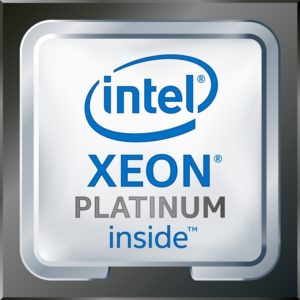 Today we have some good news for those of you who are interested in the latest enterprise-level processing units. We are talking about Intel and its new family of Xeon CPUs called Xeon Processor Scalable Family. The new series will unify and replace the current E5 and E7 models.
Xeon Processor Scalable Family is the new generation of server processors and it is based on the Skylake platform. It unifies the currently available Broadwell-based Xeon E7 and Xeon E5 processors. These new processors are set to deliver the computing power needed for the future data centers and businesses. They will be categorized into four series named after some of the precious metals. These are Intel Xeon Platinum, Gold, Silver and Bronze which is a convenient way to differentiate them from one another.
Intel claims that the new Xeon Processor Scalable Family supports features like Intel AVX 512-bit instruction set and Intel QuickAssist technologies. Most interesting is the addition of Intel Volume Management Device (Intel VMD) which is a new platform designed to deliver seamless management of PCIe-based (NVMe) SSDs like the Optane drives.
More information about availability and pricing as well as specs is expected to be unveiled soon.
Meanwhile, you can check out all Intel products over here: http://amzn.to/2nwU3e8