Intel announces Atom C3000 series processors – up to 16 cores

Intel has always been on the top of the food chain when it comes to processors. But as the Ryzen lineup from AMD is about to launch and benchmarks and pricing begin to leak more and more people are starting to take a serious look at AMD and considering its products over Intel's. Maybe Intel realizes this and it tries to win back all the attention.
Earlier this year we saw the release of Intel Pentium G4560 which is the first Pentium processor to feature Intel's Hyper-Threading technology which creates a second logical core for evert physical one hence improving performance in multitasking or multi-threaded processes.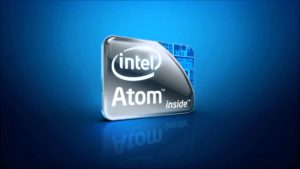 Now the Californian company announced that it is going to refresh another of its budget oriented series – the Atom series. Atoms were never intended to be high-end products but nowadays we can only find them in some low cost tablets or budget ultra-portable notebooks. The new line of Atom processors will carry the name C3000 and the product from it will include Xeon-like features, such as hardware virtualization, and RAS (reliability, availability, and serviceability). What is most interesting is that we are going to see configurations with up to 16 cores.
Intel has its Kaby Lake platform for regular home PCs and notebooks. The C3000 series Atoms will rather be oriented to enterprises and NAS or IoT solutions.
The new series should launch sometime during the second half of 2017.
Meanwhile, you can check all available Intel products here: http://amzn.to/2l4t9fx