Inside the new Lenovo Y50 (GTX 960M) – disassembly, internal photos and upgrade options
Surely every gamer, even a casual one, has some curiosity for a hardware and a lot of you might already be considering the updated version of Lenovo Y50, (GTX 960M) which we reviewed yesterday. Here is a short article about how to perform an upgrade, cleaning the fans and other useful information about the hardware inside the Lenovo Y50.
1. Removing the bottom cover
This is accomplished fairly easy. There are 12 screws holding the bottom cover, including the ones next to the hinge. Don't forget about them.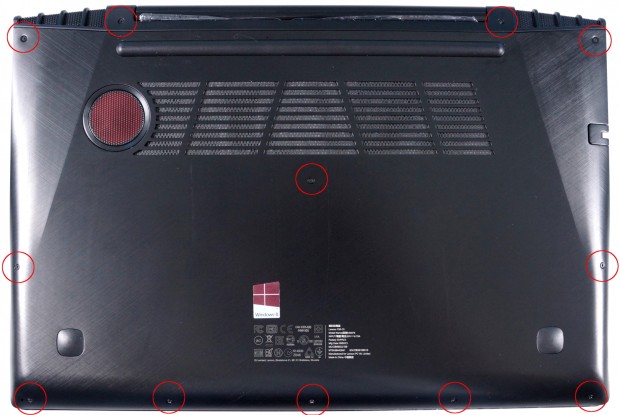 2. Available upgrade options
Unfortunately, the Lenovo Y50, just like last year, offers limited options for upgrades. There is no M.2 or at least mSATA slot, nor an option for second HDD or SSD. You can either replace the original HDD or upgrade your RAM chips.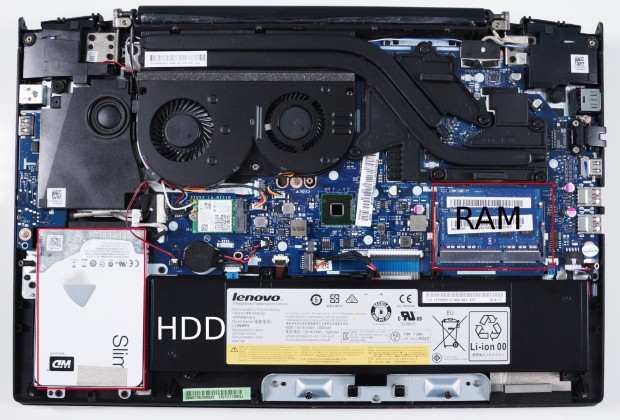 Accessing the cooling system
The cooling system consists of two large heat pipes and two fans just right next to the main grills. All of this can be easily removed without any hassle – it just needs some unscrewing to be done.
Quick tip: Check out our full review of the updated series Lenovo Y50. There you will find out how the cooling system handles high temperatures and big CPU+GPU loads.