Inside Acer Aspire V17 Nitro Black Edition (VN7- 791G) – disassembly, internal photos and upgrade options
The new Aspire V15 and V17 Nitro Black Edition lineups became really popular for a short period of time due to their affordable prices, compact design and powerful hardware. It's a gaming machine that's portable enough for you to use as a daily driver, but the same cannot be said for the V17 Nitro Black Edition. It's a 17-incher that you'd probably think it's slightly different from the 15-inch model and you will benefit from the bigger chassis. Unfortunately, this is not the case. While it still carries the advantages of the 15-inch model it lacks the features that you would expect from a large notebook.

1. Taking out the keyboard
This model is absolutely identical to the 15-inch model and it is relatively easy to open it. Firstly, you will need to do some unscrewing at the bottom and then try to pop out the keyboard with some sort of plastic tool. Be careful when removing the keyboard as it is attached to the motherboard with 3 cables. It's a bit tricky.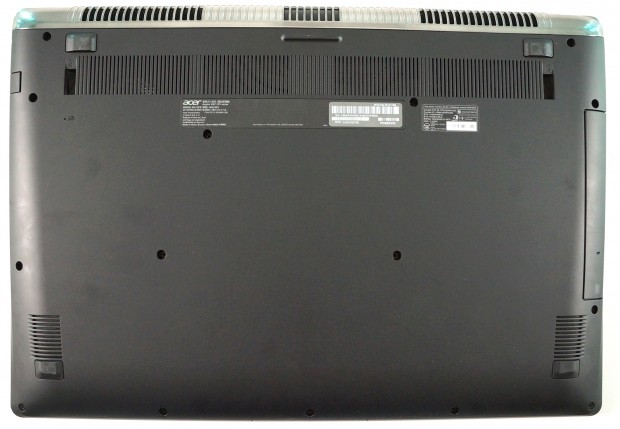 2. Upgrade options
Removing the keyboard will reveal almost all of the internals. You can easily clean the fans from the dust, change the 2.5″ HDD or upgrade it with an SSD. The CPU and GPU have the same placement as the V15 Nitro Black Edition as well as all the other hardware. In fact, this is a 15-inch motherboard fit in a bigger chassis. Also, the battery seems a bit small – we've seen ultrabooks with bigger batteries. They could have used a bit more space inside. If you are willing to sacrifice the optical drive, you can also consider replacing it with an additional storage device like 2.5″ HDD or SSD. However, if you want to upgrade your M.2 SATA storage or RAM chips, proceed to the next step.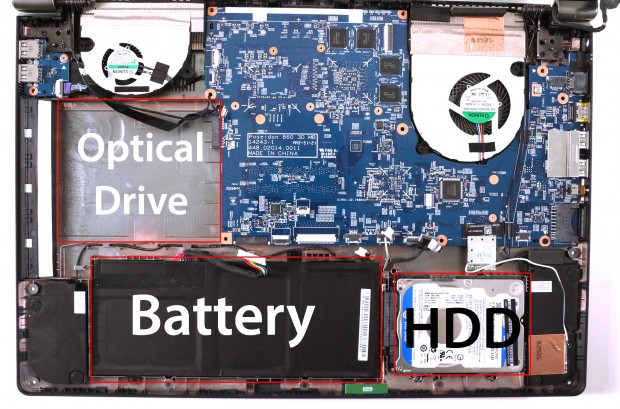 3. Removing the motherboard
By unscrewing a few bolts, you can proceed with removing the motherboard. Be careful with all the cables attached. At the back, you will find a M.2 SATA slot for 2280 B&M key SSD device and in our case, it's occupied. There's also the RAM chip slots, so you can go for another 8GB chip for a 16GB of total operating memory.