HP's Omen 15 (2016) screen uses PWM at really low frequency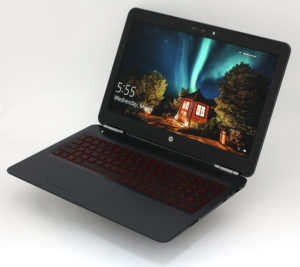 Most of the results from our lab came in and we are almost done with the full review but we thought you could be interested in one particular test – PWM. Unfortunately, our oscilloscope registered screen flickering at really low frequency.
The new 2016 model isn't out on the market yet, but you can regularly check here when it comes out: http://amzn.to/24Kyavw
The emitted light from the LCD panel pulsates at 200 Hz which is considered to be aggressive and may cause some unwanted headaches, eye soreness etc. to people with sensitive eyes. However, this can be averted if the screen is used at 100% brightness.
To find out more about PWM, read our article and also visit our PWM ranking table.