HP's new Pavilion 17 uses an IPS panel that requires little adjustment and can be used for color-sensitive work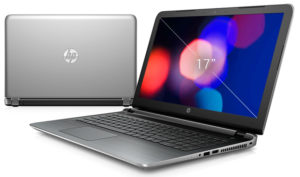 A portion of all results just came in from our lab and we have some really good news regarding the new HP Pavilion 17. With a price of around $800, this notebook offers more than satisfying picture quality. Often 17-inchers lack in good IPS panels at this price range, especially when equipped with a powerful hardware like the one we got on this machine. ASUS' N752VX, however, is also an exception as well.
You can find more about the notebook's price and availability here: http://amzn.to/29kLtu7
Anyway, results show that the panel has little drawbacks and most of them can be fixed after small adjustments. For example, the display offers accurate color reproduction out of the box but the native color temperature is a bit off so colors will appear a bit blue-ish and colder than usual. We've recorded 8250K in the center of the screen and 7990K as average across the surface while the optimal value is 6500K. Another small drawback is the maximum brightness which is 251 cd/m2, although it's high enough for normal indoor use.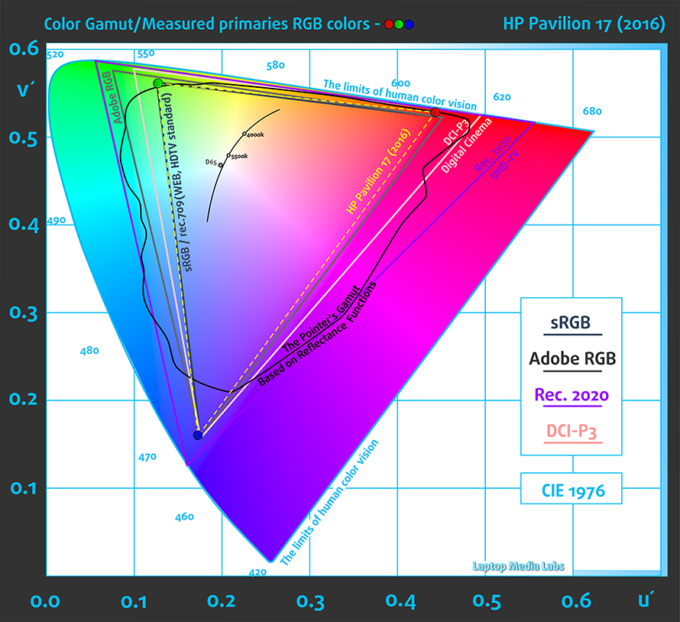 The rest of the results we got are more than fine – almost full (95%) sRGB coverage, 1000:1 contrast ratio and, as we said earlier, accurate color reproduction after calibration. Of course, we will post the profiles fixing some of the issues when the full review comes out. Then it will be a good alternative for color-sensitive work on-the-go.