HP's high-performance Pavilion 15 configuration has a decent battery life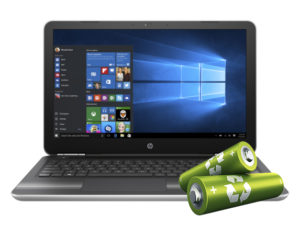 We are almost done with the full review of the HP Pavilion 15 (2016) – more precisely the high-performance version – but until we post it, we thought we share an interesting insight regarding the battery performance of the laptop. Keep in mind, though, that the unit we tested is an engineering sample and the CPU inside is Intel's Core i3-6100H, which according to HP's official web store isn't available for configuring. Having said that, the battery life on the end units may go up or down but we suspect the difference won't be big.
You can find the notebook's price and configurations here: http://amzn.to/2a86fxQ
Anyway, we've recorded 362 minutes (6 hours and 2 minutes) of web browsing and 375 minutes (6 hours and 15 minutes) of video playback time. These runtimes are slightly higher than the HP Pavilion 17's, although the battery pack is considerably smaller on the 15-incher – 41Wh vs 62Wh. It's still on par with what the competition has to offer.
All tests were run under the same conditions – Wi-Fi turned on, battery saver turned on and screen brightness set to 120 cd/m2.