HP ZBook Fury 15 G8's color accuracy is greatly improved by our Gaming and Web design profile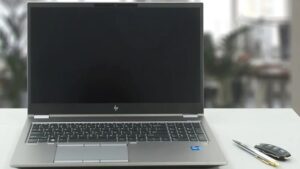 The ZBook series from HP offers some of the best workstation laptops that you can get for your money. Well built, powerful, and stylish, it doesn't take a lot of convincing to buy one, provided that you're flush with cash to pay for it, as the prices aren't exactly wallet-friendly.
However, many people will say that this laptop is worth every penny, as it is one laptop that can handle everything, be it professional design work, video editing, or programming.
We would like to showcase the amazing display that the ZBook Fury 15 G8 brings, as it delivers exceptional results in our tests.
HP ZBook Fury 15 G8: Full Specs / In-depth Review
Display quality
The ZBook Fury 15 G8 comes with three display options, each with a 15.6-inch diagonal and an IPS panel. There are two 4K UHD panels with one of them having a 144Hz refresh rate. The screen that we tested has a Full HD resolution, along with comfortable viewing angles and a decently high max brightness of 445 nits in the middle of the screen and 407 nits average across the surface with a maximum deviation of 11% in the bottom left corner.

Color coverage
The panel brings respectable color coverage, with 95% of the sRGB gamut.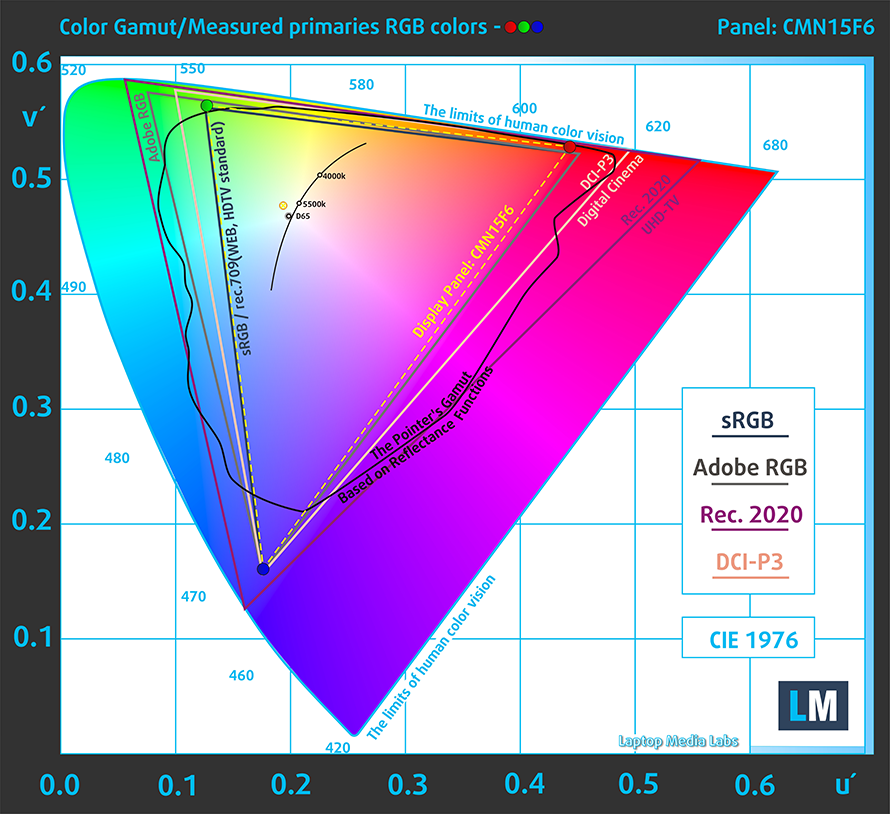 Color accuracy
The bigger surprise was the stock color accuracy, which gave us a dE value of 6.3. This is unusable if you are a graphic designer or have to do any color-sensitive work. However, with our Design and Gaming profile applied, the dE value drops down to 0.8, which is fantastic and can be used for the aforementioned tasks.
Here are the results of our test, with the factory settings (left) and with our Design and Gaming profile applied (right).
HP ZBook Fury 15 G8: Full Specs / In-depth Review
All HP ZBook Fury 15 G8 configurations: