HP unveils two new DreamColor professional monitors – the Z31x and Z24x
Today is all about HP and their high-end products. We already shared with you the news of the new generation of ZBook mobile workstations and now it's time to present you the two new DreamColor professional monitors.
You can check all HP products over here: http://amzn.to/2paBazC
A quick background of the DreamColor displays. They are designed to meet all the requirements of a professional artist and they set the standard fro color-accuracy and stunning visuals. Statistics show that they were used by 80% of the Academy Award nominees for Visual Effects between 2011 and 2017 and they were honored by the Academy of Motion Picture Arts and Sciences with the Scientific and Engineering Award.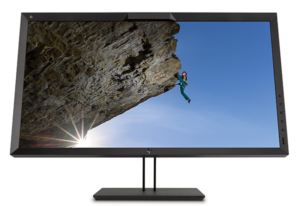 The first one is the HP DreamColor Z31x Studio Display which is a 31-inch monitor. The display features true 10-bit IPS screen. Of course, viewing angles are perfect and color reproduction is on point with 100% of sRGB, 100% of Adobe RGB, 99% of DCI-P3, and 80% of BT.2020 color spaces. It also has great contrast levels (1500:1 static) and native support for multiple frame rates (60 Hz, 50 Hz, and 48Hz). What is interesting about the monitor is the resolution. It is 4K but not the usual UHD (3840 × 2160p) – it is what HP calls "Cinema 4k" – 4096 x 2160p which is the resolution in which films are mastered for theatrical release. The ratio is 17:9 rather than the usual 16:9. The Z31x also features a built-in colorimeter and KVM and a "True 2K" mode where the resolution becomes 2048 x 1080p display without scaling the pixels. Of course, such high-end monitor comes with a high price. If you are to buy yourself one you will have to say goodbye to $3,999. It should be available later this year.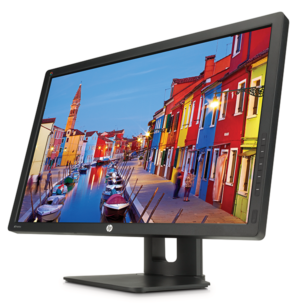 The other one – the HP Z24x G2 DreamColor Display is at the other end in terms of pricing. The 24-inch 8-bit plus FRC display which mimics 10-bit color depth comes at the affordable price of $559. The resolution this time is 1920 x 1200p which make the ration 16:10 rather than 16:9. The idea of the Z24x is to deliver a professional monitor and work experience to even the most ordinary user. It covers 100% of sRGB and 99% of Adobe RGB and supports the BT.709 color space as well as user-calibrated one using the DreamColor calibration software. In other words, for under $600 you will get an accurate display that gives you the opportunity to calibrate it as you like. It will be available from July.
Meanwhile, you can check all HP products over here: http://amzn.to/2paBazC