HP releases four new mobile workstations – claims to be the most secure devices on the market

HP released four new models to its ZBook mobile workstations series. The new devices come in different shape and sizes and pack different hardware to appeal to as many as possible users. However, they have one thing in common – they combine high computing power and many security options with the sleek design of a compact portable notebook.
Here you can check all HP products: http://amzn.to/2paBazC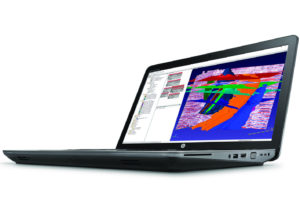 First of all, there is the HP ZBook 17 which delivers the ultimate performance. It packs an Intel Xeon or Core processor from the latest seventh generation and a NVIDIA Quadro or AMD RadeonPro graphics card. VR is becoming more and more popular as time passes and HP realizes that if their products are to stay on the top they should deliver enough power to create immersive VR content. That's why the ZBook 17 is completely VR-ready (capable of ultra-smooth 90 FPS VR experience). Pricing for the notebook starts from $1,519.
Then there is the HP ZBook Studio – a powerful mobile workstation in the body of an ultrabook. Inside the 18 mm premium aluminum body we can find a server-grade Intel Xeon or Core processor from the Kaby Lake generation. To ensure stunning visuals, ZBook Studio gets you a NVIDIA Quadro graphics card and a beautiful HP DreamColor 4K UHD display that supports 100% of the Adobe RGB color space. For high-speed performance, boot up, and data transfer the ultrabook comes with dual HP Z Turbo Drives and dual Thunderbolt 3 ports supporting full 40 Gb/s bandwidth. HP claims that the Zbook Studio's battery can last up to 16.5 hours. Pricing for the devices starts from $1,399.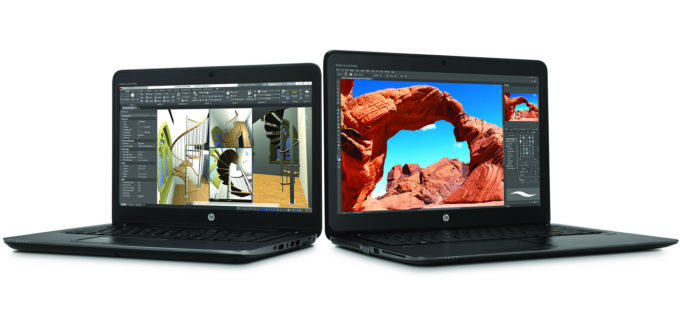 HP ZBook 15 is the smaller brother in the family with its 15.6-inch display. Despite its smaller size, the ZBook 15 packs the same powerful hardware as its siblings including the option to choose from a server-grade Xeon processor and Quadro or RadeonPro graphics. HP's mobile workstations have gone trough countless hours of testing to ensure that they are capable of almost everything. Maybe that's the reason why the ZBook 15 can boast itself as being used aboard the ISS. You can purchase it at a starting price of $1,419.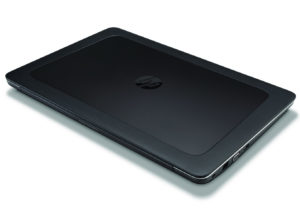 And last but not least, the HP ZBook 14u – the smallest mobile workstation of them all. The HP ZBook 14u is just 22 mm thin which is thicker than the Studio but still lighter – weighing at just 3.61 lbs. The small and light body is thanks to the 14-inch Full HD display with optional touch-sensitive capabilities. However, don't get fooled by its size – you still get quite some computing power with hardware such as AMD FirePro 3D graphics and seventh generation Intel Core processor. Unfortunately, HP ZBook 14u is still not available and pricing will be unveiled later in the summer.
And lastly, we want to say a few words about their other features. We already said that they are quite powerful but we want to bring the spotlight to some of their other features. "Our fourth generation ZBook Mobile Workstations are the most secure and manageable mobile workstations in the industry. By protecting the intellectual property of digital creators everywhere, HP enables the creative industry to focus on bringing their best work to life without the worry of IP theft or breaches" says Josh Peterson, vice president of product management for Z Workstations. To back this up HP has included several unique features to its notebooks –  HP Sure Start Gen3 (a self-healing PC BIOS with comprehensive encryption), strong authentication, malware protection, data protection, identity assurance, and threat detection and response. The ZBook notebooks also come preloaded with HP's own software to enhance performance and reliability and are ISV certified.
Meanwhile, you can out all of HP's products over here: http://amzn.to/2paBazC