HP ProBook 455 G3 (AMD variant) offers 25% more browsing time than its Intel counterpart (450 G3)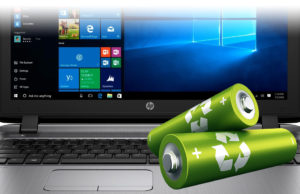 Okay, we've already cleared out that the Intel version of the popular ProBook 450 G3 is significantly more powerful than the ProBook 455 G3, or AMD variant, but sometimes this comes at a price. And what seems to be the trade-off here? Well, it's pretty simple. If you with the more powerful version, you will get about 25% less browsing time and this for some users is enough to go with the underpowered configuration, hence the AMD A8-7410.
If you are interested in buying one of the aforementioned configurations, make sure to check out the HP ProBook 455 G3 here and the 450 G3 here.
We ran our tests with the usual settings – Wi-Fi turned on, power saver switched on and screen brightness set to 120 cd/m2 and we found out that both chips perform just as well in terms of video playback scoring 375 minutes and 379 minutes on the AMD version and Intel's one, respectively. However, browsing runtimes were totally different with the ProBook 455 G3 scoring 500 minutes while the ProBook 450 G3 reaching only 375 minutes. That's about 25% better battery life in favor of AMD's solution.
Stay tuned for our full review to find out more about both configurations.