HP launches four new Elite desktop PCs – including one all-in-one device

HP released four new business machines. The new models of the Elite series of desktops include three desktops in different form-factors and one all-in-one device. They carry the names: EliteDesk 800 G3 Desktop Mini 65W, EliteDesk 800 G3 Desktop Mini, EliteOne 800 G3 All-in-One PC, and EliteDesk 800 G3 Tower.
EliteDesk 800 G3 Tower as the name suggests is a full-tower configuration starting from $625. HP claims that it's the "most configurable desktop" in the world. EliteDesk 800 G3 Tower is the first commercially available desktop PC that carries a VR certification.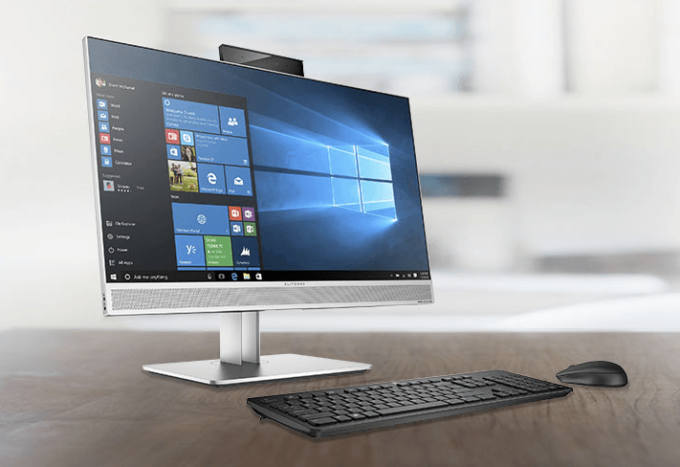 The EliteDesk series is excessively branded as business-tier computers so we can expect better performance than that of a normal PC.
Moving on to the EliteDesk 800 Mini. It is essentially the same as the Tower but with a miniature form-factor which makes it ideal if you don't have much space. On the other hand, the EliteDesk 800 Mini 65W is another mini-PC but more powerful. The starting price of all models is $798.
And finally let's take a look at the EliteOne 800 G3 All-in-One PC. It has the same components as the Tower model but with the addition of a no-glare screen, a dual camera. No starting price is announced for this model but you should expect to cost a bit more as it is an all-in-one device with a big, high-res screen.
All three normal desktops are available for purchase as of today, while the G3 All-in-One  is expected to come sometime in the following quarter. Although, they are branded as business machines they are commercially available to anyone and are quite affordable considering that the prices start from around $600.
Meanwhile, you can check all available HP desktops and laptops over here: http://amzn.to/2mLj1JU