How far will the 5.7″ LG G4 Stylus get you with its 3000 mAh battery?
With our tests on the LG G4 Stylus in an advanced stage, you can expect a full review soon. In the meantime, we have some interesting bits of information to share with you right now concerning performance.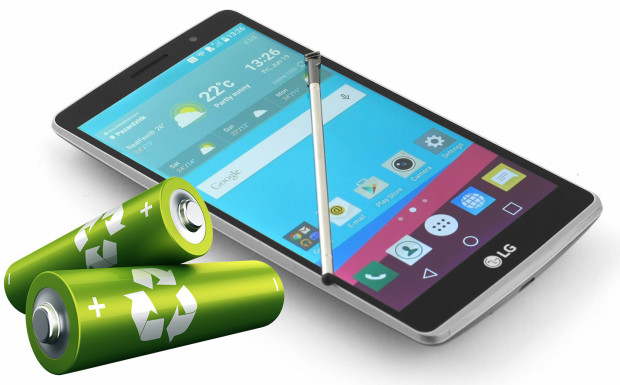 After the first few tests on battery life, we were pleasantly surprised. Let us note once again that its capacity may be 3000 mAh, but it still has to power the huge 5.7″ IPS HD display. Fortunately, the economic Snapdragon 410 alleviates the situation and affects the end result.
In our Wi-Fi surfing test, the device lasted 662 minutes (11 hours, 2 minutes), which is a superb achievement. Our video test was similar – 572 minutes (9 hours, 32 minutes). The result in the most intensive test of all, 3D gaming, is also quite nice. G4 Stylus managed a very respectable 313 minutes (5 hours, 12 minutes). You can expect more tests (battery and more) in the upcoming full review of the model.