Here's a very good reason to opt for the 17-inch Lenovo Y700 – it has much better screen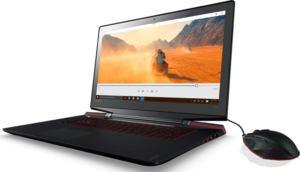 Does this sound familiar to you? If yes, you're not wrong. Do you recall our full review on both models of the Acer Aspire V Nitro gaming lineup – the 17-inch and 15-inch version? They both offer good picture quality thanks to the IPS panels but the V17 Nitro Black Edition variant appears to have slightly better properties and no PWM making it a lucrative choice over the 15-inch configuration.
You can find the Lenovo Y700's price and configurations here: http://amzn.to/1WrBA1I
However, we are not here to talk about Acer's gaming laptops but about Lenovo's Y700 machines. The gap between the 15-inch and 17-inch versions is even bigger with the latter having an edge over the standard model. Our tests indicate 89% sRGB coverage, compared to the 52% on the 15-inch Y700, and about 37% brighter screen (342 cd/m2 vs 242 cd/m2). In fact, the result, which the 17-inch Y700 scored, is one of the best in class. 342 cd/m2 maximum brightness is really bright and will be enough even for outdoor usage. Color temperature is also pretty close to optimal (6230K), however, more experienced users will notice that colors are a tad warmer. The contrast ratio is 1100:1 before calibration but the gamma curve appears to be a bit off. This, however, can be fixed when installing one of our pre-calibrated profiles, which we will introduce in the full review.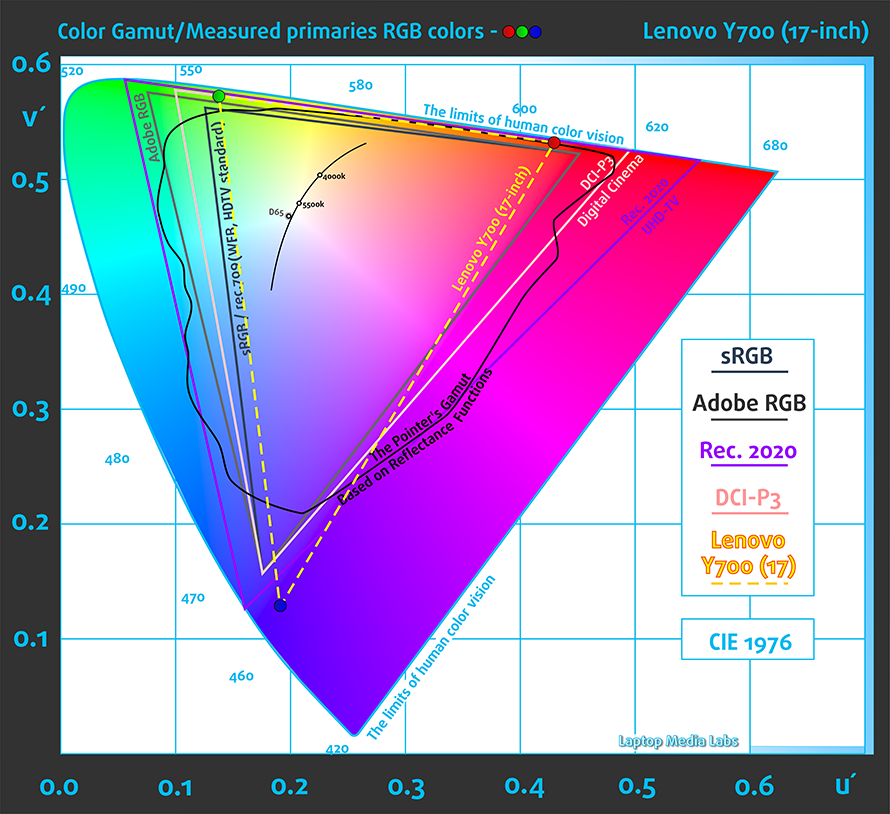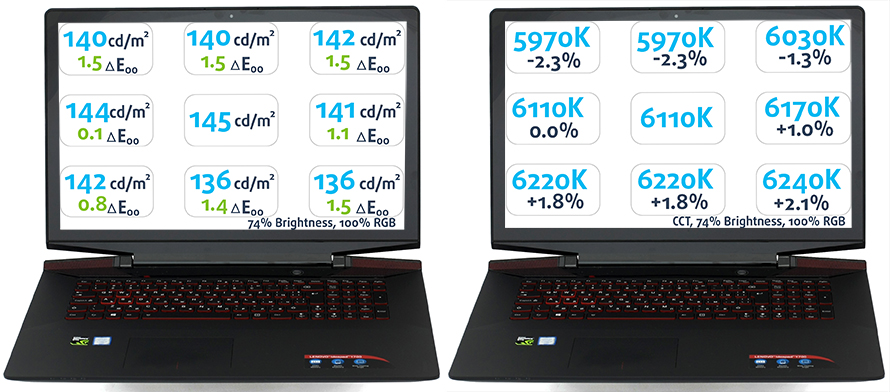 So if you are still wondering whether to choose the Y700 (15-inch) or the Y700 (17-inch), the screen quality in favor of the 17-incher might be a deal-breaker.