Here is the riddle answer – this is the new gem in our office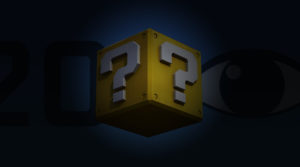 Yesterday we posted a little riddle for those of you who like puzzles…and hardware. We promised you that once again we managed to get our hands on something exclusive and very interesting and while we didn't share its name, you, our readers, didn't need more than a day to find what it is.
The first right answer came from Dunno! Yes, the "20" on the background is the 20th letter from the alphabet – T, and the Eye is the letter "i". Well, congratulations – its NVIDIA GeForce GTX 1050 Ti (Laptop)!
Two weeks ago we shared with you that NVIDIA is planning to hold the mobile version of the mid-range GPU for the beginning of the new year and as far as we know these plans haven't changed. However, we'll show you what to expect tomorrow, when we'll post some detailed information about it.
Well, we liked our little game and it looks like you had some fun as well, so…you know what? We have some more interesting things here, let's make another game in the next days? Stay tuned!