Great surprise, the ASUS X556 (Full HD model) doesn't use PWM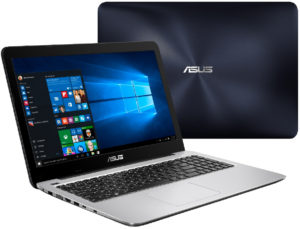 We kick off this week's stream of news with great news and it's about a fairly affordable notebook, the ASUS X556. We would like to note, though, we are talking about the Full HD variant and we still haven't tested the HD (1366×768) version.
You can find some of the available configurations here: http://amzn.to/2aeON8l
Anyway, our oscilloscope didn't record any light pulsations that might cause eye soreness or headaches even to users with extra sensitive eyes. You can see on the graph below that PWM is missing from 0 to 100% screen brightness. The change of the panel is more than welcome because the previous X555 model's screen used PWM from 0 to 99% luminance for regulating brightness, although the frequency was fairly high (22 kHz) and thus reducing the negative impact on one's eyesight.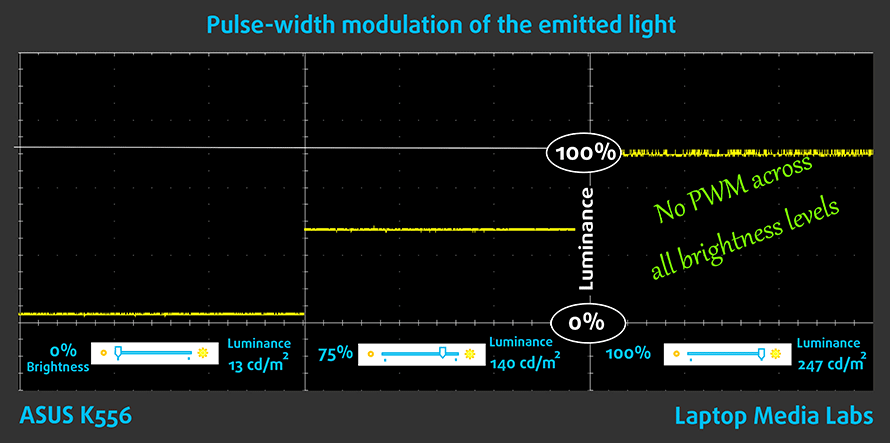 Stay tuned for the full review with more detailed tests regarding screen quality, performance, and overall usability. In the meantime, check out our first impressions here.