Grab the Xiaomi Piston earphones now for only $3.99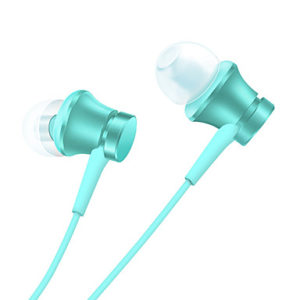 Hey there folks! We are back again with another cheap and cheerful deal for the summer. This time it's something that we all use all the time. It helps us avoid awkward conversations with strangers or ex-boyfriends/girlfriends. Yes, we are talking about a pair of earphones!
The Xiaomi Piston Earphones are currently on sale for only $3.99. If you happen to show interest, you can check their current availability HERE.
These kinds of accessories can get easily damaged and it's not worth spending too much money on them. That's namely why we picked this offer. Of course, if you are a music fanatic, you may wish to go for some more premium offers but when it comes to the everyday user – these will do just fine.
Additionally, the Xiaomi Piston earphones are of the in-ear type and come in several color variants – blue, silver, and black. Their cable length is 140 cm and they also feature a noise-cancelling microphone.