Good news for new owners of the ASUS GL752VW and bad news for the old users – newer units support M.2 NVMe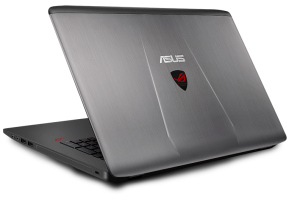 The ASUS GL752VW is a well-known 17-inch gaming notebook mostly because the 15-inch version is selling like crazy. We also did a review of the model about a month ago and the unit we tested was a bit different than the ones that are shipping today.
You can find the notebook and its available configurations here: http://amzn.to/1qy5J1H
It turns out that the old batch of GL752's ship with M.2 SATA SSDs but the new ones support the newer M.2 PCIe NVMe standard. They both share the same M-edge key connection type and the same 2280 size. We were also able to test the read and write speeds of the new SSDs in the GL752VW but we encountered a small problem, which we are going to address in a dedicated article. Anyway, the M.2 stick was able to reach around 950 MB/s and write speeds around 150 MB/s. We were expecting a bit more but we will talk about this later.
So at the end of the day, if you are a future GL752VW owner, or a recent one, the chances are that your machine supports M.2 NVMe SSDs but if you purchased your device a few months earlier, unfortunately, you are stuck with the M.2 SATA SSDs.
If your GL752VW happens to support the latest M.2 NVMe SSDs, be sure to check them out here, but be careful with the Samsung 950 Pro variants as they seem to have compatibility problems with some of the notebooks we've tested.